Spanish intelligence hacked phone to learn about Barcelona mayoral talks in 2019
Former French PM Valls backed Colau to return as mayor, frustrating hopes of poll-topper pro-independence Maragall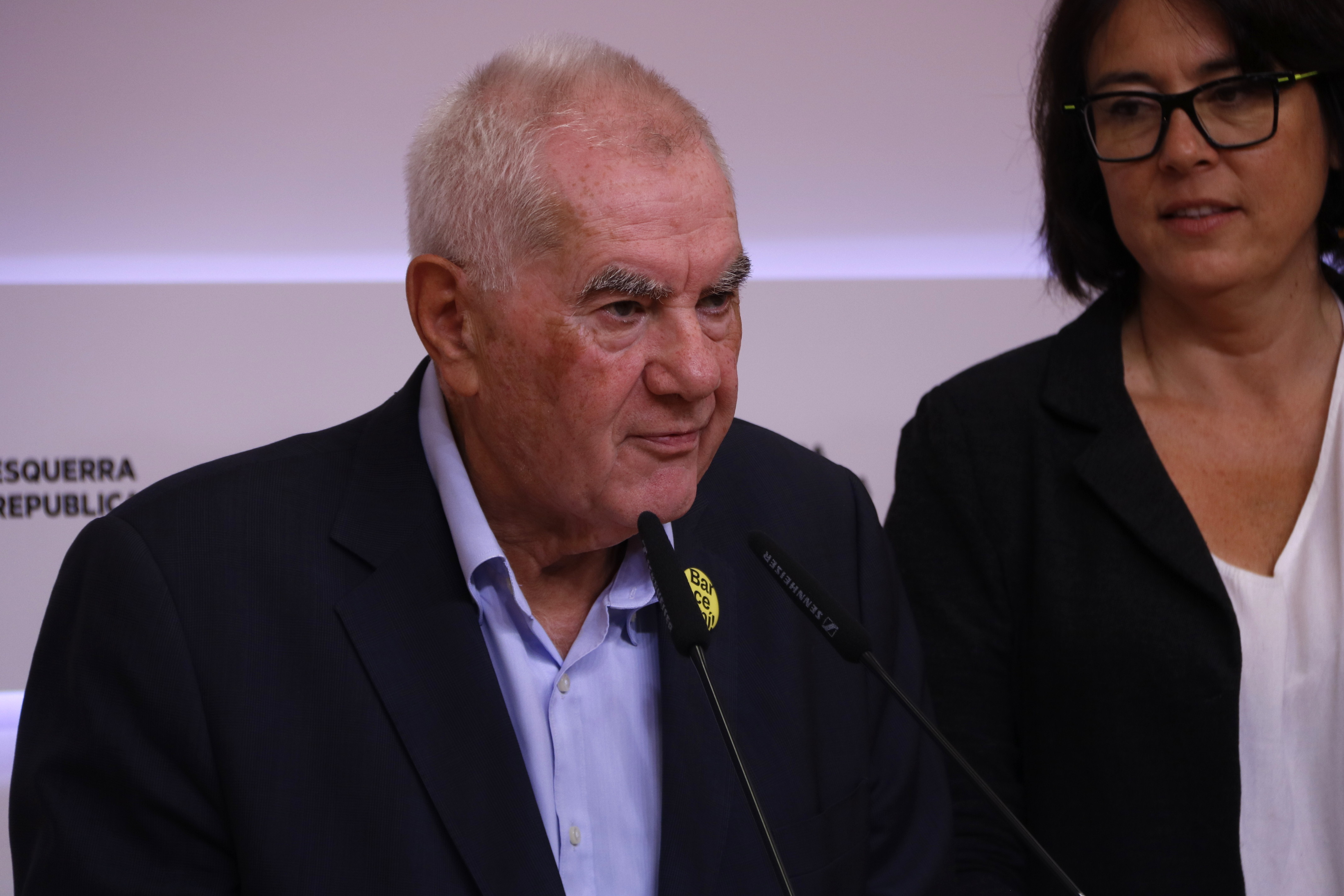 Spanish intelligence agency (CNI) hacked the phone of an individual involved in the talks over a possible coalition between the two parties which won the most votes in the 2019 Barcelona local election.
One of the 18 people CNI spied on with the Supreme Court's approval, according to the Catalan newspaper La Vanguardia, was an undisclosed person whose private communications helped intelligence and the judiciary gain knowledge of the state of the conversations between pro-independence Esquerra – winner of the vote – and Barcelona en Comú – the party that had held power the four years prior and that came second.
In the end, Esquerra's chance to hold the mayoral post for the first time in 80 years was frustrated because the candidacy led by former French prime minister, Manuel Valls, backed the then mayor Ada Colau for a second term in order to avoid a pro-independence party gaining power. The Socialists joined the local cabinet with their leader, Jaume Collboni, becoming deputy mayor.
In a report CNI handed to the Supreme Court, detailed information about the mayoral post talks was given, as documents shared by intelligence services with MPs in an official secrets committee meeting of the Spanish congress on May 5 show.
"State operation"
On Sunday, Esquerra's candidate in the 2019 Barcelona council election, and also their chosen candidate for 2023, Ernest Maragall, said the espionage was a "state operation" to bar him from power.
"Everything is allowed in order to keep power, even the help of the CNI," he said, adding that the hacking led to an "alteration of democracy."
"If I were Colau or Collboni, I would think twice before calmly continuing in their posts while knowing they are also objects of an explicit democratic manipulation," Maragall said.
Fellow pro-independence party Junts say Colau's reelection was "a state operation" and more evidence that Spain's public entities "permanently act in an illegal way."
Colau's party, En Comú Podem, interpreted Maragall's words as accusing the current mayor of knowing that hacking had occurred and urged him to "immediately rectify" his statement. Yet, the Esquerra councilor said on Monday that he was not accusing them of being involved in the scheme, but of having profited from it without knowing.
Catalangate: over 60 individuals spied on
Ernest Maragall is one of the over 60 pro-independence figures spied on in the past few years, in a case called Catalangate revealed by The New Yorker magazine after an investigation by Citizen Lab, a University of Toronto-based research group that reports on high-tech human rights abuses. Politicians, activists, journalists and lawyers had their phones hacked by Pegasus software.
While the pro-independence camp accuses Spain of being behind the espionage – Citizen Lab also concluded "some entity" within the Spanish state is very likely to have launched the scheme –, CNI only admitted to having spied on 18 people, with the Supreme Court's approval.
Have a listen to our Filling the Sink recent podcast about Catalangate: