Russia blasts EU diplomacy head's criticism of Navalny's arrest mentioning Barcelona's riots
Putin's executive had already cited Catalan pro-independence jailed leaders to fight back Union's foreign affairs high representative Borrell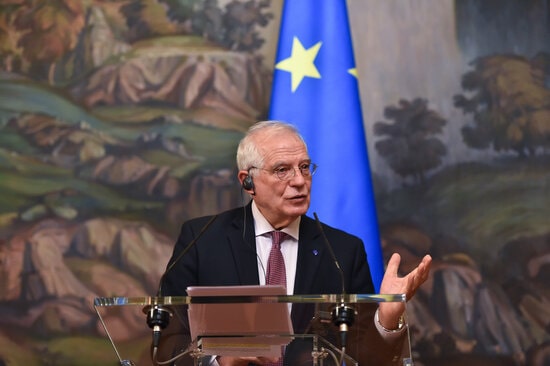 Russia has fought back against comments by the EU's diplomacy head against the imprisonment of Putin opponent Alexei Navalny by reminding of the situation in Catalonia once again.
The Union's High Representative, Josep Borrell, a Catalan Socialist politician, had tweeted that "Russian courts continue to ignore the European Human Rights' court's ruling on the case of Alexei Navalny."
The international court had urged for the "immediate" release of the Russian dissident.
On Sunday, the official Twitter account of the Russian foreign ministry retorted, implicitly referring to the current protests in Catalonia against the arrest of rapper Pablo Hasel for his lyrics and tweets: "Josep Borrell's attempts to lecture Russia on Navalny would sound particularly 'appropriate' from the streets of Barcelona."
Catalan pro-independence jailed leaders
This is the second time that Russia has made reference to the political and judicial situation in Spain and Catalonia to fight Borrell back.
On February 5 in a joint press conference in Moscow, Russia's foreign affairs minister, Sergey Lavrov, accused the European Union of having "double standards" after Borrel called for the release of Navalny.
"Do not question our judicial system's decisions," Lavrov urged the EU politician after bringing up the sentencing of Catalan leaders, and called allegations his country had aided the 2017 independence push "baseless."
According to Lavrov, "Spain defended its legal system" when both German and Belgian courts went against the Spanish judiciary over the referendum case. Both Germany and Belgium have ruled against extraditing pro-independence politicians to Spain.
The Russian minister claimed his country never comments on "allegedly politically motivated court decisions" in the European Union and described it as "arrogant" for Europe to do so.
The diplomatic incident led to Borrell being under pressure with dozens of MEPs calling for his resignation some days later.