Jailed leaders, new parties, familiar faces: election candidates ready ahead of verdict
It's voting time again in Spain, but what's changed in the short five months since the last one?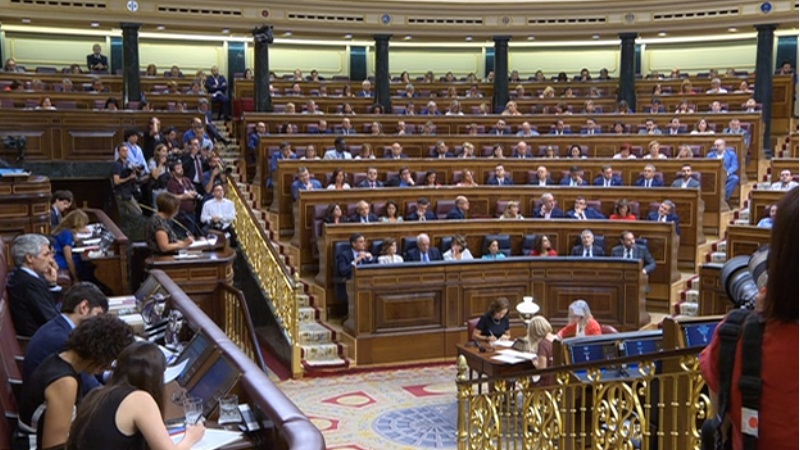 Most of the candidates for Spain's fourth election in four years, on November 10, have been appointed by their parties.
In Catalonia, at least nine groups have real chances to get seats – two more than in the April 28 election –, including one that has joined the vote at the eleventh hour: Més Barcelona (More Barcelona), a breakaway party from left-wing Podemos linked to Spain's Más País, led by Íñigo Errejón.
Among top names of parties are some of the jailed leaders of the 2017 referendum, who will head up the lists of two pro-independence groups – they ran in the past Spanish election in April, took up their seats and were suspended a few days later due to their provisional prison situation.
These are the top names for the parties (although subject to change if the verdict on the jailed leaders, set to be out either this or next week, disqualifies the candidates in prison):
Six jailed leaders run in election
Oriol Junqueras will be again the frontrunner in congress for Esquerra, the winner of the April 28 vote, while Raül Romeva will top the senate list for the same party also from behind bars. They aim to repeat the historic results of the last election, where they got all-time best 15 seats. Esquerra might be key for Spain's governance – although they were open to back a Spanish left-wing alliance in April, after the verdict this stance can change. An amnesty law for the jailed officials could be their bargaining chip.
Jordi Turull, Josep Rull, Jordi Sànchez and Joaquim Forn, also all imprisoned, will lead the Junts per Catalunya list in the four Catalan constituencies in congress – the man who lost an eye due to a Spanish police rubber bullet, Roger Español, will be heading the party in senate. They aim to match their last results of 7 seats, or improve them, and are far less likely than Esquerra to back any Spanish candidate.
Far-left CUP seeks breakthrough
Yet Esquerra and Junts per Catalunya will have another rival in the independence camp for the first time ever in a Spanish election: far-left CUP, which has decided to run for the first time in order to "block" the political term and impede Spanish governing. Former Catalan Parliament MP, Mireia Vehí, will be their top candidate.
The independence camp amassed 22 out of the 48 seats up for grabs in April - their best result ever - and some polls counting CUP estimate up to 25 MPs for the three altogether.
Socialists aim to overcome Esquerra
Meanwhile, the Socialists will retain their last frontrunner, Meritxell Batet, who served as congress speaker during the last political term. They won 12 seats in Catalonia's constituencies, coming second, and aim to overcome Esquerra and help Spain's acting president Pedro Sánchez to stay in power.
Unionist Ciutadans got 5 MPs in Catalonia in April, and polls look bleak when it comes to matching those results. Their frontrunner is expected to be Inés Arrimadas, the former head of opposition in Catalonia, just as she was six months ago. They aim to be key in Spain's governability, prioritizing deals with the People's Party, but have recently opened to talks with the Socialists.
The People's Party (PP) got its worst ever results in Catalonia for a Spanish poll in April, with one seat, that of Cayetana Álvarez de Toledo. She is topping their list again and polls are looking better for the conservative party now. PP backing the Socialists could be the only way to end the current half-year long deadlock.
As for far-right Vox, they made their breakthrough in the past vote with one seat in the Barcelona region, and this could be in danger now as polls estimate a drop for the party. Ignacio Garriga will be their top candidate again.
Impact of left-wing Més Barcelona
The only party in favor of a self-determination referendum but not explicitly in favor of independence, Catalunya en Comú, will present the same candidates as in April, led by Jaume Asens. Rosa Lluch, the daughter of a Socialist politician killed by ETA terrorists in 2000, will top the senate list.
Yet Més Barcelona, which has not disclosed yet who their frontrunner will be, could threaten Catalunya en Comú's 7 seats achieved in April.