Hundreds of thousands march in Barcelona against Catalan independence
The demonstrators support Spanish unity and include representation from various political parties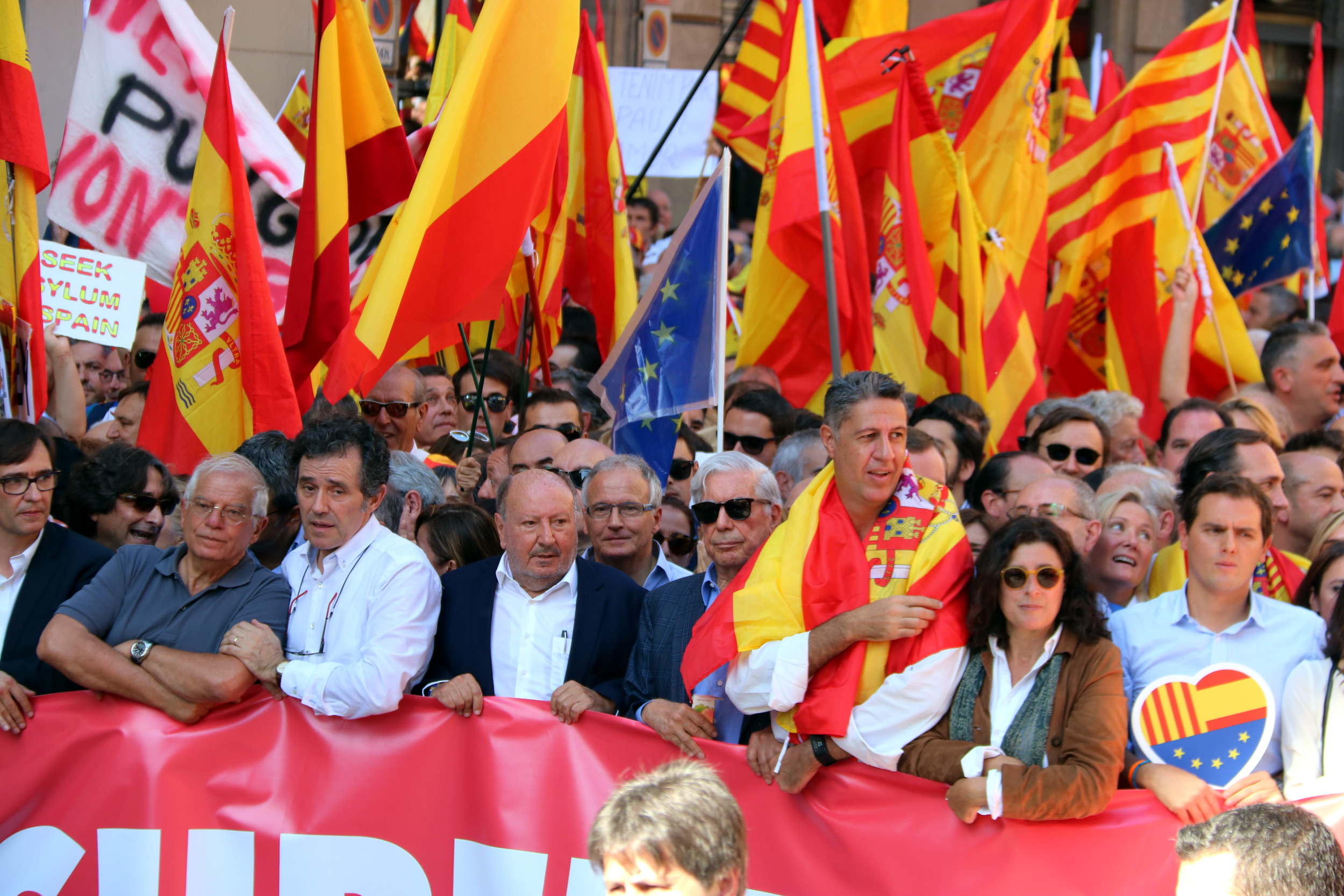 Hundreds of thousands of protesters marched today in Barcelona - yet, the demands are distinctly different than those heard in the streets recently. Demonstrators today call for unity of Spain and protest against the independence of Catalonia.
The march was organized by the Catalan Civil Society (SCC) organization under the slogan 'Enough! Let's get our reason back.'
Different numbers
The protest consisted of 350,000 people according to Barcelona police, and of 950,000 people according to the march organizers SCC. After moving through Barcelona, the march ended with speeches from Nobel Literature Prize laureate Mario Vargas Llosa and former European Parliament president Josep Borrell.
The Senyera, the Spanish flag, and the EU flag
Many of the demonstrators have come from outside Catalonia to show their opposition to independence. The march is a sea of yellow and red – this time, the flags being waved are those of Spain, the Catalan Senyera, with some of Europe, as well. As well as protesting against independence, those who march are doing so also in opposition to actions by the Catalan President Carles Puigdemont, as chants such as "Puigdemont to prison" were heard. Additionally, the crowd showed their support of the Spanish police with applause – while criticizing the Catalan police, the Mossos d'Esquadra.
Various political parties were represented at the march, among which the Spanish majority conservative People's Party (PP) and Citizens Party (Ciutadans, Cs).