Spanish police used "excessive and disproportionate" force on Sunday, says Amnesty International
The human rights NGO calls for an urgent, "thorough, and immediate" investigation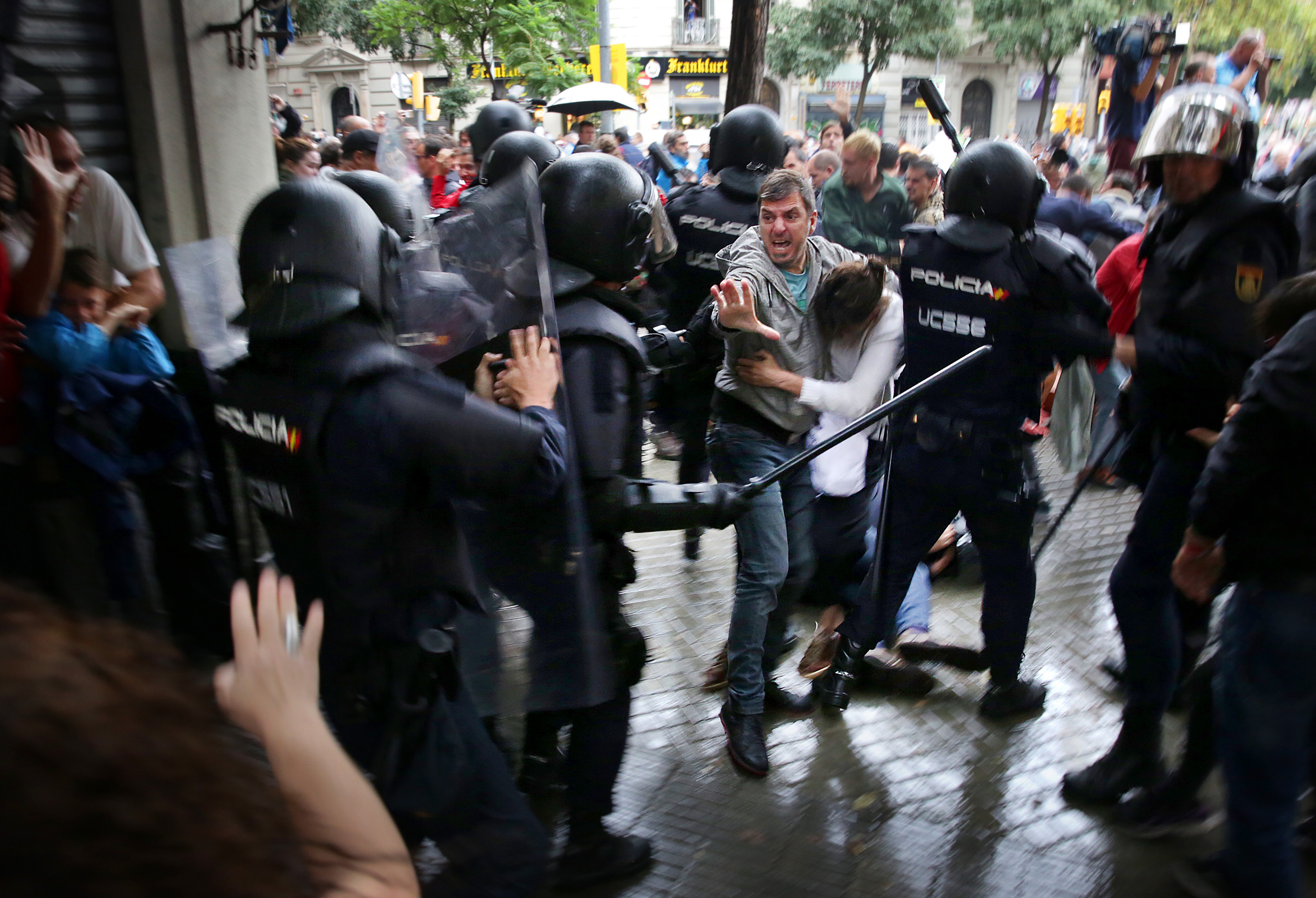 Amnesty International qualified the Spanish police action against peaceful voters on October 1 as "excessive and disproportionate force" "Members of the National Police force's Police Intervention Unity (UIP) and Civil Guard officers used excessive and disproportionate force against demonstrators who were passively resisting," wrote the human rights NGO in a press release published on October 3.
Consequently, the NGO calls on Spanish authorities to "urgently launch a thorough, immediate and impartial investigation into the excessive and disproportionate use of force by members of the National Police and Civil Guard."
"The misuse of force by law enforcement officers must be treated as a crime," they state.
A delegation of five people was present
A "delegation of five people" has monitored the situation in Catalonia, reads the report, "including the afternoon of Saturday 30 September and Sunday 1 October." Additionally, while visiting "numerous" polling stations, the group also gathered "testimonies and statements."
Unnecessary use of force under international law
The press release provides data on those injured: 19 National Police officers and 14 Civil Guard officers injured, according to Spain's Ministry of Interior. Meanwhile, 893 people were wounded, according to Catalonia's Regional Ministry of Health.
In several cases, "the actions of National Police and Civil Guard officers involved excessive and unnecessary use of force, and the dangerous use of riot control equipment, injuring hundreds of peaceful protesters," said the director of Amnesty International's Europe and Central Asia program, John Dalhuisen.
The NGO elaborates that "under international law," law enforcement "must only use force when strictly necessary to perform the duties entrusted to them."