European Parliament authorizes far-right Vox conference on Catalonia
A proposed conference on the same topic by Catalan leaders was recently banned in the chamber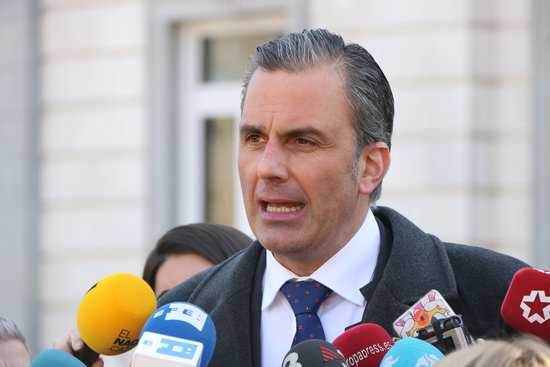 The European Parliament has authorized a conference by far-right Spanish party Vox about the Catalan political situation. The event is scheduled to take place on Wednesday in Brussels.
Scheduled to speak at the event entitled 'Catalonia, a Spanish region' are Vox politicians Javier Ortega Smith, Jorge Buxadé, and Malena Contestí, among others.
Upon announcing the event, Vox has accused the Catalan government of attempting a "coup d'etat," and has called for participants to join in the conference in order to learn "the real history of Spain."
The decision to permit the Vox forum in the European chamber comes just weeks after European Parliament president Antonio Tajani banned a conference by the current and former Catalan presidents Quim Torra and the exiled Carles Puigdemont, which was also due to discuss the Catalan question.
The Catalan leaders' mid-February conference was banned due to "high risk" that the event "could pose a threat to the maintenance of public order on the parliament's premises."