Catalonia hits new record in daily vaccinations with over 138,000
46.8% of the population has received at least one dose, allowing for further restrictions easing such as ending mask mandate and reopening nightlife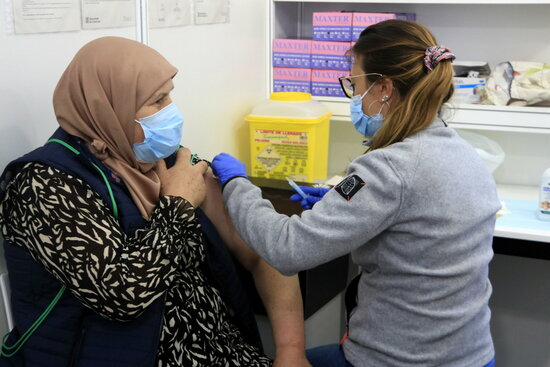 The vaccination programme in Catalonia continues to go from strength to strength.
On Friday, June 19, a new daily record of jabs were administered - 138,609.
This beats the previous record of 125,106 set on June 8.
These figures leave 46.8% of the residents of Catalonia with at least one shot of a coronavirus vaccine in them already, a combined 3,673,137 people.
Out of those, 2,072,414 have also been administered a second dose (26.4% of the total population). 2,279,176 residents are considered to be fully immunized (29.1%). Under 65s who have already had the virus are only required to have the first dose, and others have received a single-dose jab. Therefore, the % of two doses administered and % fully immunized do not match.
The vaccination programme was opened up to people aged between 35-39, who can already book appointments.
The positive trend of the inoculation programme, coupled with the improvements in other key pandemic indicators such as the incidence rate, outbreak risk, and the number of patients hospitalized or requiring intensive care, has led to authorities deciding to lift the obligation of wearing face masks outdoors at all times. This will come into effect on June 26.
Additionally, the nightlife sector has been given the green light to return to operation from June 21.
Clubs will have to close by 3.30, restrict capacities to 50% indoors but no limits placed on outdoor areas, drinks can only be consumed while seated, and distances will have to be kept only between groups.
Also this week, it has been confirmed that from June 21, limits on the amount of people who can gather socially will also be removed. Until that date, the cap is set at ten people.