Catalan police chief during Spain's direct rule, key witness in week 8 of the independence trial
Ferran López due to testify on Wednesday as more officers will continue to take to the stand in the Supreme Court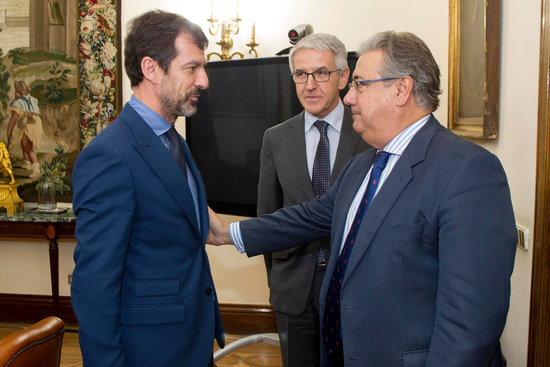 As the independence trial enters its eighth week, all eyes are set on the testimony of Ferran López, the right-hand man of former Catalan police chief Josep Lluís Trapero. He would replace Trapero when Madrid imposed direct rule on Catalonia.
López is expected to appear in Spain's Supreme Court as a witness on Wednesday at 10 am. Hearings will begin for the week on Tuesday with testimonies from 10 police officers from different law enforcement bodies.
Catalonia's own police body, the Mossos d'Esquadra, are on the spotlight for their role during the 2017 independence referendum, deemed illegal by the Spanish judiciary.
Previous witnesses have raised the stakes for López's testimony. While Trapero stressed that the Mossos always complied with court orders and rejected independence plans, the Spanish Guardia Civil lieutenant Diego Pérez de los Cobos accused the Catalan police of being intentionally passive during the vote.
Trapero explained that López attended meetings with Pérez de los Cobos on his behalf, acknowledging that his own relationship with the Guardia Civil official was not the best. Trapero was wary of Pérez de los Cobos' role as the coordinator of different police bodies during the October 1 referendum.
The Spanish government appointed López as Trapero's substitute during the takeover of Catalan institutions, triggered after a declaration of independence. López left the post shortly after pro-independence parties regained control of the Catalan executive.
Trapero's second-in-command officials
López's testimony will be followed by that of Joan Carles Molinero, one of the Mossos' highest-ranking officials during the independence bid, and Trapero's second-in-command alongside López.
As Miquel Esquius was appointed by the Catalan government as the Mossos new police chief last July, both López and Molinero keep senior posts in the police body.