Catalan police 'had no goal other than obeying court orders,' says Trapero about referendum
Former Mossos chief defends in court operation to stop referendum despite Spanish police accusing him of allowing the vote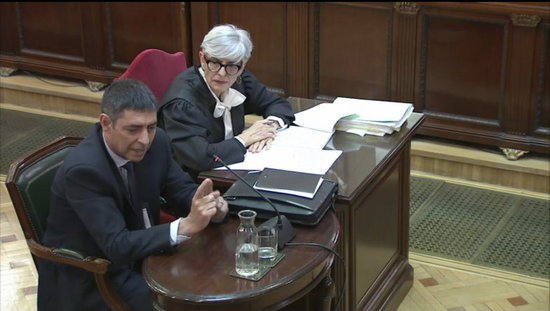 Catalonia's former police chief Josep Lluís Trapero has refuted accusations that the law enforcement agency facilitated holding the independence referendum on October 1, 2017, and stressed that they always complied with Spanish judicial orders to stop the vote.
"The Catalan police operation had no objective other than complying with court orders," said Trapero in Spain's Supreme Court on Thursday, speaking as a witness in the trial against politicians and activists involved in the 2017 independence bid.
Trapero is one of the most highly anticipated witnesses in the trial, as he was the head of Catalonia's own police body (known as the Mossos d'Esquadra) until the Spanish government took over Catalan institutions following a declaration of independence and imposed direct rule from Madrid.