Barcelona hosts Best Chef Awards with Catalans in the spotlight
Gastronomy experts vote for the best culinary talents in the world at third edition of annual prizes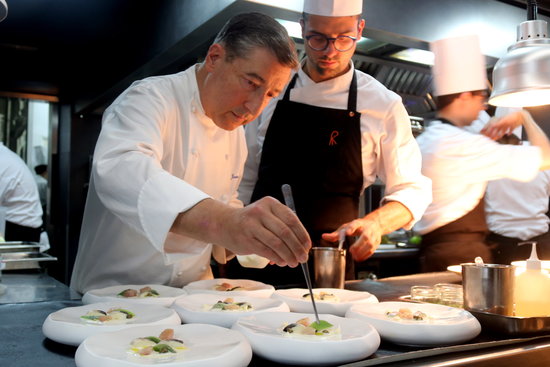 Barcelona is set to become the culinary capital of the world for the day on Tuesday, hosting this year's The Best Chef Awards, held at the University of Barcelona.
The annual awards recognizing the top chefs in the world is celebrating its third edition, after being held in Milan and Warsaw in the past two years.
Catalonia's Joan Roca from El Celler de Can Roca bagged last year's top prize, and there are more Catalan aspirants this year, such as Albert Adrià, Eduard Xatruch and Oriol Castro.
Voted by chefs and industry professionals, there are nine award categories in all this year, including The Best Chef Top 100, The Best Chef Gourmet, and The Best Chef Pastry.
This third edition also introduces three new award categories: The Best Chef Voted by Chefs, the The Best Chef Legend, and The Best Chef New Entry.
The event's organizers have also decided this year to eliminate The Best Chef Lady award, and incorporate female chefs into the general Best Chef category.
The awards also include parallel activities, such as the 'Food Meets Science 2019' symposium, which took place on Monday, with top chefs talking about food and science.
Meanwhile, before the award ceremony begins at 7pm on Tuesday, foodies can hear different experts give their opinions on the world of gastronomy in the #areatalks seminar.