'Cuarentena Fest' online streaming music festival arises out of difficult times
Local artists set up new initiative to keep spirits up with thousands in Catalonia and Spain in isolation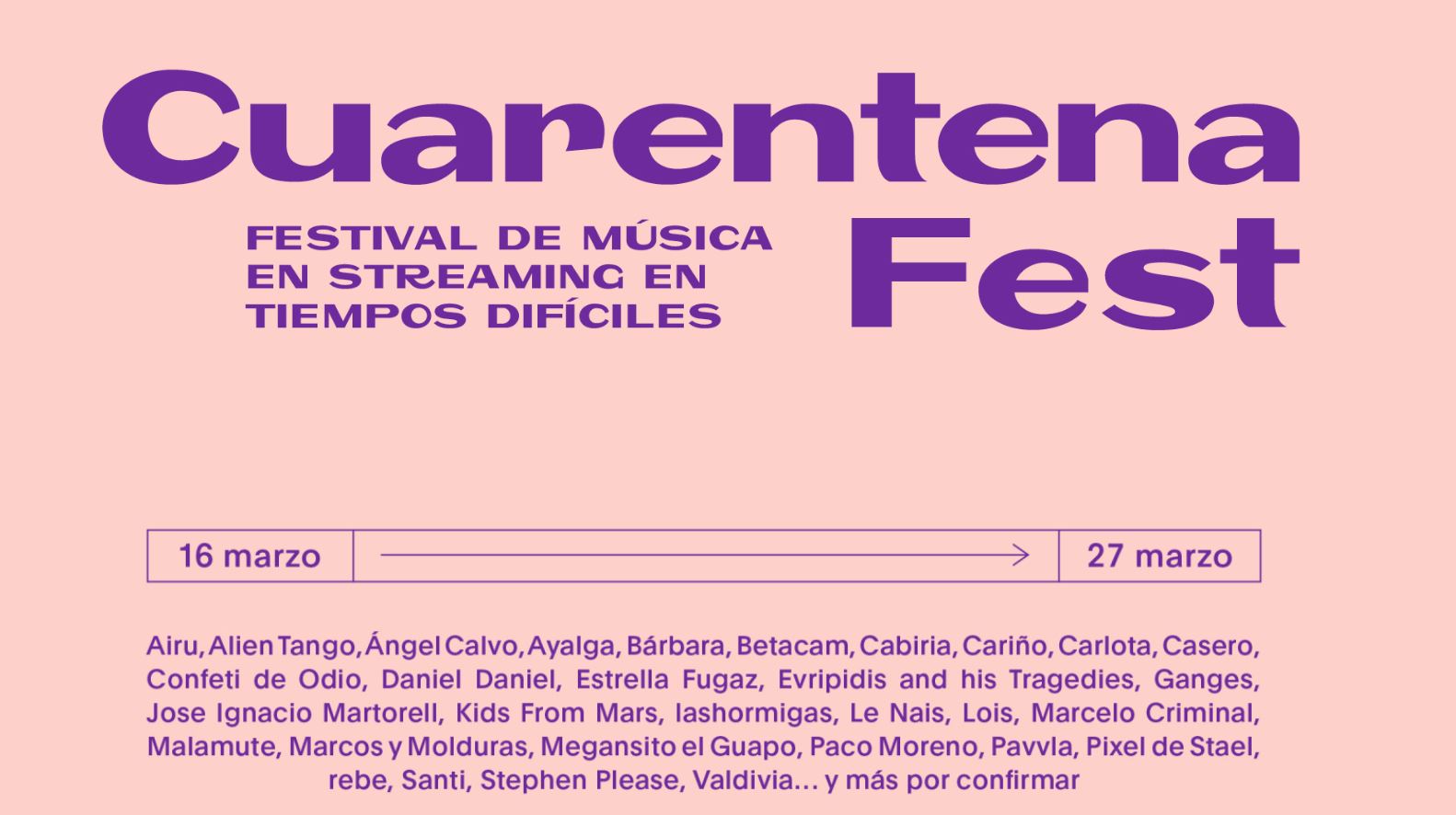 Europe is experiencing one of its biggest public health crises in recent times, with the Catalan government implementing "emergency 1 phase" yesterday, taking various measures to minimize mobility and activity in the country.
The covid-19 coronavirus has already infected over 300 people in Catalonia and more than 4,000 in all of Spain, leaving thousands more in self-isolation. Schools and universities are closed, forcing 1.8 million students out of class and to look for other ways to spend their days, while four towns in the Igualada area are in complete lockdown after a cluster of positive cases was discovered there.
But during these difficult times, a collective of artists from Catalonia and Spain have banded together to set up a novel idea in hope of lifting spirits. Starting from Monday, March 16, 'Cuarentena Fest' ('Quarantine Fest' in English) kicks off; a music festival with all concerts streamed online, with only virtual audiences enjoying.
Various Catalan artists such as Kids From Mars, Pavvla, and Le Nais are among the line-up who will entertain people stuck at home in isolation while the public health crisis is ongoing.
"We won't let the music stop, no," their manifesto reads on their website. "After the preventive measures from the ministry of health in the case of covid-19, which limit attendance and capacity to cultural events, the cascade of cancellations of concerts is unstoppable," it continues.
"However, we do not want music to stop, and independent musicians and labels from this country have come together to continue offering culture in these difficult times. If circumstances do not allow us to meet the fans, we want to continue reaching them, in their confinement, in their homes."
"This is how Cuarentena Fest was born, a festival where more than thirty independent artists will offer concerts from their creative space: their bedroom, for the homes throughout all of Spain. Daily concerts, with a different kind of closeness, with a clear philosophy: music does not stop, even in times as hard as this."
Between March 16 and March 27, artists will perform gigs to be streamed on YouTube and the Cuarentena Fest website, to all who wish to tune in.
Yo Me Quedo En Casa Festival
As well as the Cuarentena Fest, another set of musicians are coming together to offer people stuck at home some entertainment during these trying days.
The Yo Me Quedo En Casa Festival ("I'm Staying At Home Festival") has been going on since Friday, and will last until Sunday.