Closure of schools and universities comes into force with 1.8m students affected
Government measure to fight coronavirus will be in place at least until March 27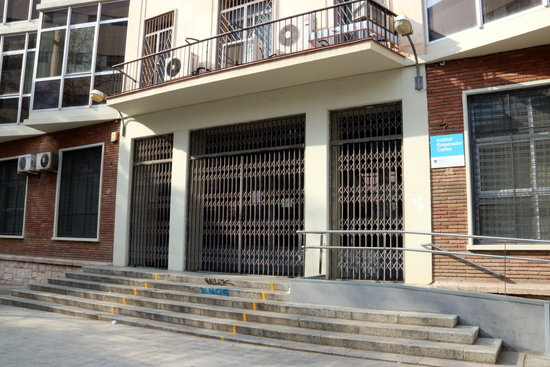 It was not a normal morning in Catalan schools and universities on Friday. None of the 5,492 primary and secondary schools in the country, or the 12 universities, opened on the first day of the latest measures brought in by the government in an effort to prevent the spread of coronavirus.
Schools and universities will remain closed at least until March 27, with the authorities not ruling out an extension of the measures depending on how the crisis unfolds.
Some 1.56 million students are affected by the measure, with over 200,000 more in centers of higher education.
Almost 100,000 teachers will not go to work, although the education minister, Josep Bargalló, made it clear on Thursday that they are not on paid holiday and that they must be available during working hours, while the authorities will also promote refresher courses for staff.
Quieter roads and public transport
Traffic levels were down on the main entry and exit points to Barcelona, presumably as a result of the closure of schools and the government promoting working from home.
A decrease of 5.2% had already been recorded on Monday to Thursday, but this rose to 15.1% for rush hour (7am - 10am) on Friday, according to the Catalan Traffic Service.
Metro and train stations were also noticeably quieter with many passengers and staff choosing to wear masks or cover their faces with handkerchiefs and scarves.
Far from the usual Friday morning rush hour scenes, passengers kept their distance from each other, following the health authorities' recommendation to remain at least one meter apart where possible.
On Friday the Government announced it was considering regulating access to public transport if the number of users doesn't fall. It urges those over 65 to avoid using all public transport.
The coronavirus crises has also hit passenger numbers at Barcelona airport. The first week in March saw a drop of almost 20% compared to the same period last year.