Spain set for second state of alarm as Catalonia sees daily record of 6,000 Covid cases
Night curfew will come into force on Sunday after Spanish cabinet grants emergency powers to regional governments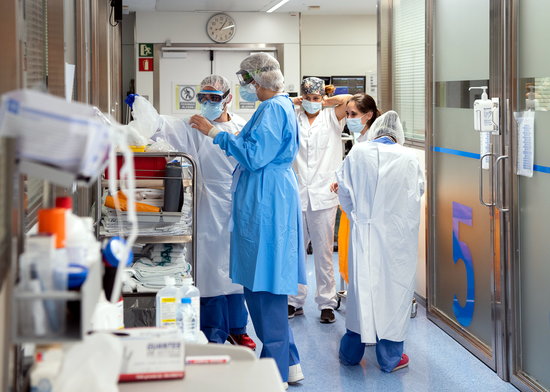 Spain braces for the second state of alarm as president Pedro Sánchez called an emergency cabinet meeting on Sunday to discuss the measure, which Catalonia and other regional governments believe will grant them the emergency powers needed to impose more restrictive measures amid skyrocketing coronavirus numbers.
For the fourth day in a row on Saturday, Catalonia broke the daily record of Covid-19 infections with 5,931 new cases. The outbreak risk, which is considered 'very high' at 200, has risen another 78 points up to 713. Another 48 deaths were reported. Hospitalizations and the number of patients in ICUs continue on the rise.
On Friday evening, the Catalan government joined other Spanish regions in calling for the state of alarm over concerns that courts could prevent them from imposing a night curfew and other measures limiting freedom of movement.
Catalan officials have announced plans to restrict mobility from 10 pm to 6 am as soon as the Spanish government triggers the state of alarm on Sunday.
More restrictive measures like stay-at-home orders and closing schools are also on the table, according to the Catalan government spokesperson Meritxell Budó.
Second state of alarm
A constitutional device that greatly expands executive powers in challenging times, the state of alarm has only been invoked twice since the Spanish constitution was passed in 1978: in 2010, during a strike by air controllers, so the military could take over airports and direct air traffic; in 2020, from March to June, to impose a state-wide lockdown as the first wave of the coronavirus pandemic swept through Spain.
While the Spanish government is no subject to parliamentary approval when triggering the state of alarm, it does require a majority of MPs in Congress voting to extend the measure past the first two weeks.