'We have lost about €250,000 of turnover in China'
Catalan company Peroxfarma takes economic hit from coronavirus outbreak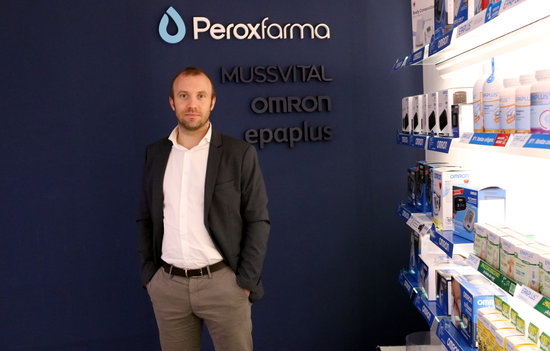 The economic impact of coronavirus on Catalonia goes beyond the Mobile World Congress, with 2000 Catalan companies that export to China potentially affected.
One of those is Peroxfarma, a pharmaceutical company with an annual turnover of around forty million euros. "We have lost almost a month of turnover in China, about 250,000 euros" the company's CEO Joan Xiol said in a statement to Catalan News.
"We have had to slow everything down," Xiol admitted. Customer demand in China has "dropped a great deal" while outstanding orders cannot be fulfilled due to lack of transport and the confinement of warehouse staff. "We are in a complex, extraordinary situation," he added.
Peroxfarma is just one of the 2000 companies that regularly export to China, with a total turnover of 1.5 billion euros, according to data from the Catalonia Trade & Investment agency (known as ACCIÓ in Catalan).
Mobile World Congress
The economic impact of the coronavirus in Catalonia is closely tied to developments regarding the Mobile World Congress. The space reserved by Ericsson is worth €6.5 million euros, to give one example.
The world's biggest mobile trade fair is due to take place in Barcelona from February 24 to February 27, but it's viability is in question after more than twenty companies, among them Amazon and Facebook, announced they would be pulling out.
Marc Sansó, of Barcelona's EAE Business School said that earlier forecasts of 500 million euros of turnover generated by this year's MWC will now "surely not be possible."
According to Sansó the decision of some companies to pull out of the congress, citing health concerns for their employees, could tarnish the brand of companies that don't cancel their presence.
He recognized that rearranging an event the size of MWC is not simple, and that cancellation would be a last resort, but warned that if companies continue to drop out, "there won't be many other options."