Spain announces new €11 billion rescue package for businesses and self-employed
Aid will focus mainly on hospitality, catering, SMEs, and the tourism sector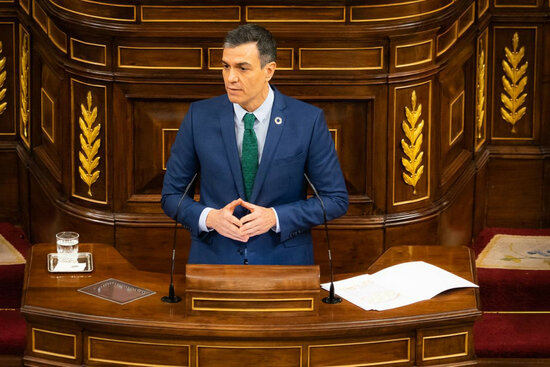 The president of the Spanish government, Pedro Sánchez, announced on Wednesday that his executive will launch a new financial rescue package worth €11 billion for companies, SMEs, and the self-employed.
According to the Spanish president, they are "important" resources to continue supporting sectors that had been growing before the pandemic and are now in an "extremely complex situation."
The Socialist leader mentioned specifically the hospitality industry, restaurants, small businesses and the tourism sector, among others. "The aid will allow them to hire the workers needed for economic recovery, because we not only want to save companies and jobs, but strengthen them and create more," he said.
Part of the funds will likely go to the many restaurants and bars in Catalonia, which, according to the current pandemic restrictions in place, can only open for on-site consumption at breakfast and lunchtime hours, while only offering takeaway and delivery services in the evening.
During 2020, the Spanish economy saw a historic 11% GDP slump due to the pandemic, with most of the damage done during the earlier months of the lockdown, before a slight 0.4% growth in the fourth quarter of the year.
Catalonia's economy, meanwhile, fell by 11.4% during last year. The EU average for 2020 was a drop of 6.4%.
Sánchez made the announcement during his appearance in congress to report on the implementation of the state of alarm. During the beginning of his speech he called for the "unity" of the parliamentary groups because "after a year of economic downturn, Spanish society is exhausted and expects politics of humanity, responsibility and generosity."
He recalled that when the pandemic began, the Spanish government had offered financial aid to companies, workers and households "equivalent to 20% of the GDP, an exercise never seen before."