Catalonia's GDP plummets by 11.4% in 2020
Drop significantly higher than EU average of 6.4%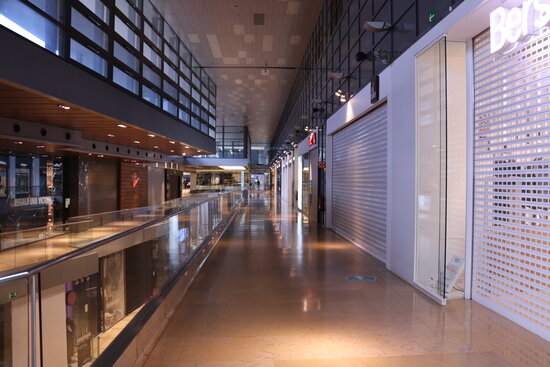 Catalonia's GDP plummeted by 11.4% in 2020 compared to the previous year, according to data published by the Catalan statistics institute (Idescat) on Friday.
The figure is slightly worse than that of Spain, with an 11% drop in 2020, and that of the EU average, falling by 6.4%.
In the fourth quarter, the Catalan economy also performed worse than the Spanish one, declining by 0.5% compared to the third quarter. In Spain as a whole, GDP went up by 0.4% in October to December compared to the figure at the end of September.
The pandemic had a very significant impact on the local economy, especially in the building (15.5% drop) and service industries (11.6%).
Tourism, hotels, transports, travel agencies and cultural activities have been among those more damaged by the health emergency.
Yet, other sectors have benefited from the crisis, including post, IT, telecommunications, security and cleaning.
In the fourth quarter, the figures show that industries such as restaurants and flight companies, which had recovered in summer, also plummeted again. This is especially due to the second and third waves of Covid-19 and the restrictions the Catalan government has established on social life, and also the need for a negative PCR to enter Spain by air or sea coming from dozens of countries.