Catalan exports growing faster than ever, with the 6.9% in July marking an all-time record
Last July, Catalonia broke its export record ever achieved in a single month, reaching €5.67 billion. This marked a 6.9% growth from the same month in 2013. Furthermore, Catalan sales abroad reached another record high in the period between January and July of 2014, at €35.44 billion, an increase of 2.6% from last year's same period. Meanwhile, exports have increased throughout the rest of Spain by 1.3% between January and July in their 2013 figures. Nowhere is the export growth faster than in Catalonia, which counts for 25.2% of Spain's total.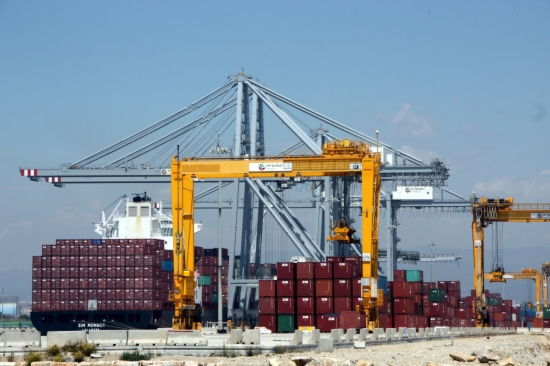 Barcelona (ACN).- In July this year, Catalonia's exports were worth €5.67 billion. The figure represents an increase of 6.9% from the same month last year. Furthermore it means that Catalonia has reached an all-time high in a single month, beating its previous export record. According to figures released this week by the Spanish Minister for the Economy and Competitiveness, between January and July, Catalonian exports were at their highest yet, reaching €35.435 billion, an increase of 2.6% from the same period in 2013. During these first seven months of the year, without counting Catalans, exports rose throughout Spain by 1.3%. Catalonia is far ahead however, with a 25.2% of the total.
The record high figures this year means Catalonian exports are growing at the fastest rate in Spain, counting for 25.2% of the total. This is even more significant given that Catalonia represents 19% of Spain's GDP, with 16% of its population. In addition, this unprecedented growth means that halfway through the year, the number of Catalan companies exporting abroad is already higher than figures for the whole of 2013. Specifically, 14,814 regular exporters have sold their products and services abroad during the first six months of 2014, compared to 14,680 who did so between January and December last year. This 7.9% increase marks another record high in Catalonia's exportation sector.