Study reveals 7.1% of Barcelona residents have Covid-19 antibodies
The figure is 2.5% for Girona, 3.7% for Lleida, 1.6% for Tarragona and 5% for Spain as a whole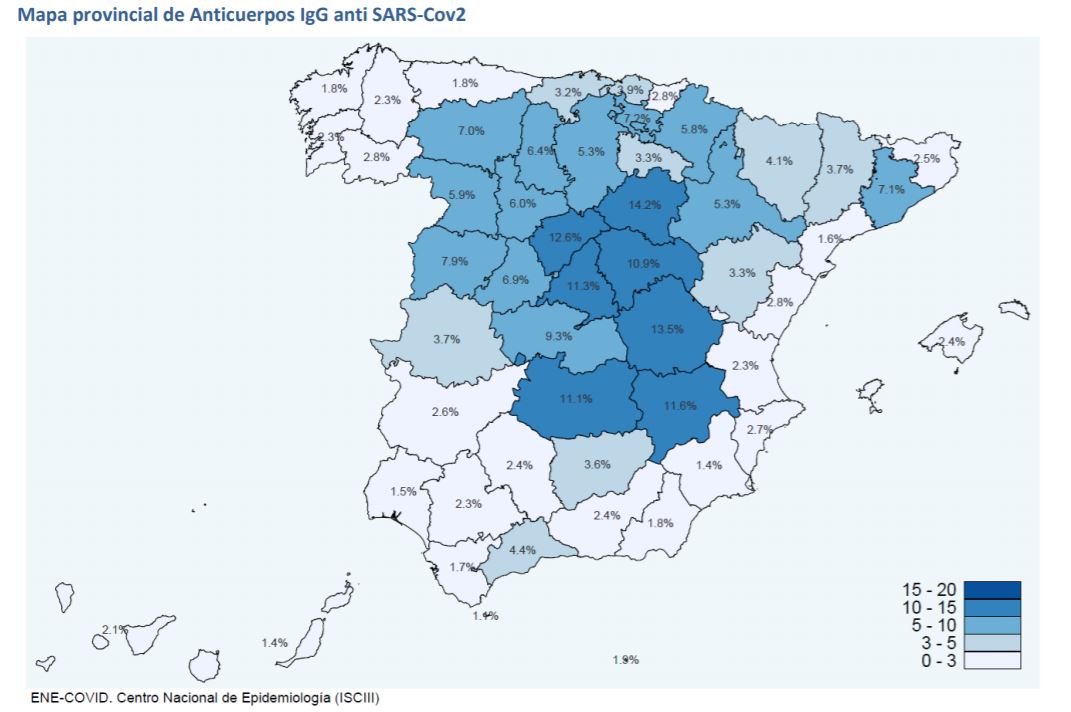 Only 7.1% of Barcelona residents have Covid-19 antibodies according to the first set of results revealed by the Spanish ministry of health study on the scale of immunity to the virus throughout the country.
Barcelona is the only part of Catalonia over the Spanish average of 5%: 2.5% of people have antibodies in Girona, while 3.7% of people in Lleida and 1.6% in Tarragona do.
The study consists of a randomly selecting a portion of the population in Spain and having each participant undergoing a rapid serological test three times over a month and a half – of these, only the first test has been carried out.
The results, which are broken down per Spanish province, suggest similar antibody rates among men and women as well as lower rates among babies, children, and young adults.
87% of participants who had previously tested positive for the virus following a PCR diagnostic test had antibodies, while among those who were suspected to have had the disease, the greater number of symptoms they experienced, the greater the likelihood of them having antibodies.
For example, 43% of people who had never been PCR tested but had lost their sense of smell had Covid-19 antibodies, compared to only 2.5% of participants who had never had any symptoms.
The Spanish ministry of health study also shows that the highest antibody rates - more or less 10% - are found in Madrid and its surrounding provinces, with far lower rates in places like Ceuta, Melilla or Asturias.