PODCAST: Supercomputer and particle accelerator – cutting edge research in Catalonia
ALBA Synchrotron and Barcelona Supercomputing Center are key contributions to global scientific effort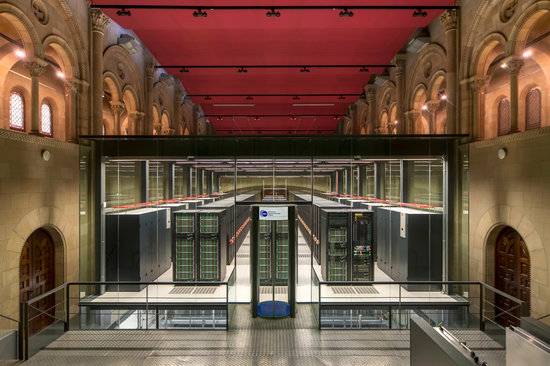 From black holes to climate change to Covid-19, cutting edge research is taking place in Catalonia. Barcelona Supercomputing Center and ALBA Synchrotron are two high tech research facilities that are key to the country's contribution to the global scientific effort to enhance our understanding of the world around us and address the challenges of the 21st century. Press play below to listen or subscribe on Apple Podcasts, Google Podcasts or Spotify.
Guifré Jordan visits ALBA Synchrotron, where electrons are accelerated to produce x-ray beams that allow scientists to see the atomic structure of matter and study its properties. Salvador Ferrer, Eduardo Solano and Julian Steele explain how the facility works and its role in their research.
Xènia Palau joins Lorcan Doherty to describe the scientific discoveries made possible by the MareNostrum supercomputer at Barcelona Supercomputing Center, and the plans to upgrade what is already one of the world's most powerful machines.
This week's Catalan phrase is "La paciencia es la mare de la ciencia," or, patience is the mother of science.
Listen to more episodes of Filling the Sink below.