Mobile World Congress is 'starting point for normality' for Barcelona's tourism sector
Hotels, taxis, and restaurants believe this year's MWC edition will be smaller than previous years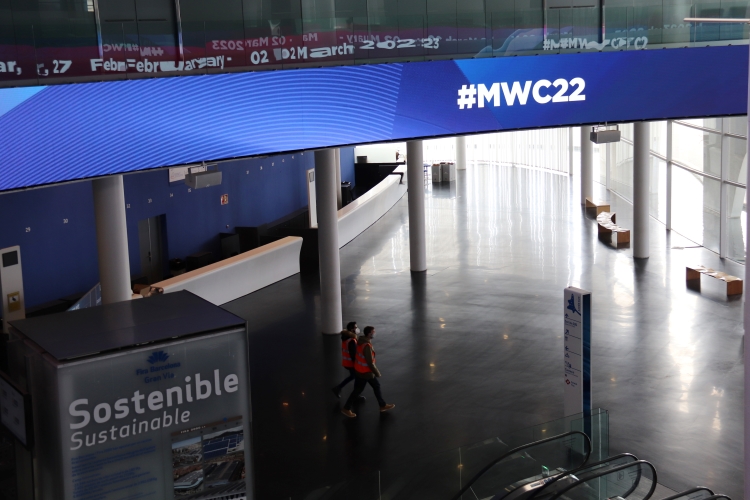 One of the most affected sectors due to Covid-19 in Catalonia is looking forward to February 28, when the Mobile World Congress will take place once again in Barcelona. Hotels, restaurants, and taxis are all awaiting the arrival of thousands of MWC attendees to make the event the "starting point for normality."
Restaurants and bars, despite welcoming the congress, believe that they will not reach half of previous editions billings. So far, hotels have 40% fewer bookings compared to other years and the taxi sector does not expect the need to allow all city cabs to work those days, despite the license they have.
However, all businesses highlight the emotional impact as the biggest congress dedicated to mobile devices and connectivity technology in the world will take place in the city.
"This year's forecasts cannot be compared to those in 2019 [before the Covid-19 pandemic and before the 2020 edition was canceled]," Jordi Clos, Barcelona Hotels' Association said to the Catalan News Agency (ACN). But, he added "it is a really important starting point, especially for the upcoming fairs after MWC."
GSMA, Mobile World Congress organizers, believe from 40,000 to 60,000 will attend the event, far fewer than 2019's all-time high figure of 109,000 visitors. The following year, in 2020, the congress was canceled two weeks prior to the opening day as several major companies pulled off, and in 2021, MWC was held in June with a small event.
With these forecasts, GSMA has already booked up to 10,000 hotel rooms, an "extraordinary" figure considering the losses these establishments have had during the Covid-19 pandemic. Occupation levels would be around 60%, 20% more than current figures, and around 80% of Barcelona hotels will be open during the event, 5% more than nowadays.
Barcelona taxis have not had the normal amount of trips that they used to do before when international tourists used to come to the city. Therefore, they are "looking forward to work," the largest taxi union Élite Taxi president, Olivier Contel, told to the ACN.
"Having a Mobile World Congress in February means that everything is starting again," adding it is the "starting point for normality."
Meanwhile, restaurants and bars see the event taking place as a "dose of optimism" and especially "having more in-person visitors than last year," Roger Pallarols, president of Barcelona Restaurant Association said to the ACN.