Why are female footballers going on strike in Spain's top league?
More than 90% of voting players backed the strike, which will be the first in women's soccer in Spain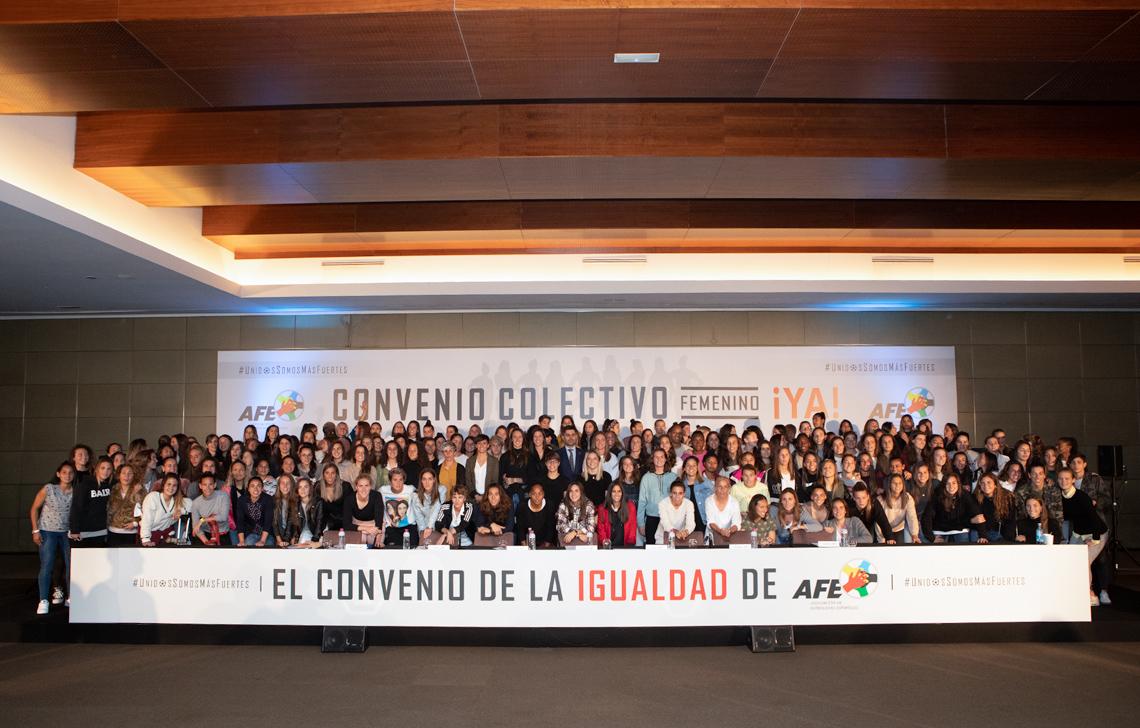 Footballers in the 'Primera División' - the top football league in Spain - are set to go on an indefinite strike as of November 16. Last week, an organization 200 players met in Madrid, where 93% of players, all employed by all 16 clubs in Spain's top flight, voted in favor of the strike.
The organization, called the Association of Spanish Footballers, is made up of players from all 16 top-division teams, including Jennifer Hermoso, Mapi León, Alexia Putellas and Pamela Tajonar of Catalan club FC Barcelona, and Inés Juan Altamira, Brenda Pérez, Irene López, Paloma Fernández, Elisa del Estal and Paola Soldevila of Espanyol.
First strike for female players in Spain in conflict over conditions and pay
The players have failed to reach a deal with their clubs over a dispute with regards to working hours and minimum wages.
Among the most significant points of conflict concerns players with part-time contract, with the Association demanding a minimum wage of €12,000 net per year, with their clubs currently offering €8,000, only 50% of the full-time wage.
The players are also contesting that their clubs limit them to 20 working hours per week, when they initially wanted 40 hours to be guaranteed, and now are demanding 30 in an attempt to reach a compromise.
The organization also wants to increase minimum salary overall from €16,000 per year to €20,000.
The players wish to obtain the rights that they do not currently have - they are also looking for paid maternity leave, a salary for temporary incapacity and 30 days of holiday per year.
Sportswomen step forward to fight for equality
Those to speak out over the matter include Athletic Bilbao captain Ainhoa Tirapu, who said that despite feeling like they are ''soccer players full-time,'' clubs still only offer some players contracts of 12 hours per week.
Ana Romero, of Real Betis shared Tirapu's disappointment. ''We are footballers 100% of the time, and it hurts because you dedicate and you give everything,'' she said in an interview with Panenka.
Movement follows in Rapinoe's footsteps
This comes just a few months after women used the World Cup in France as a platform to bring attention to the fight for equal pay, led by US star Megan Rapinoe.
The US women's team have been particularly outspoken, and they sued the football federation a few months earlier over gender and pay discrimination. After winning the best Fifa Women's Player in September, Rapinoe made a rousing speech in which she urged players, coaches and fans alike to ''use this beautiful game to actually change the world for the better.''