Tests controversy and a comeback driven by money: sport returning amid coronavirus
Professional athletes are slowly returning to training with much uncertainty on the immediate future of the leagues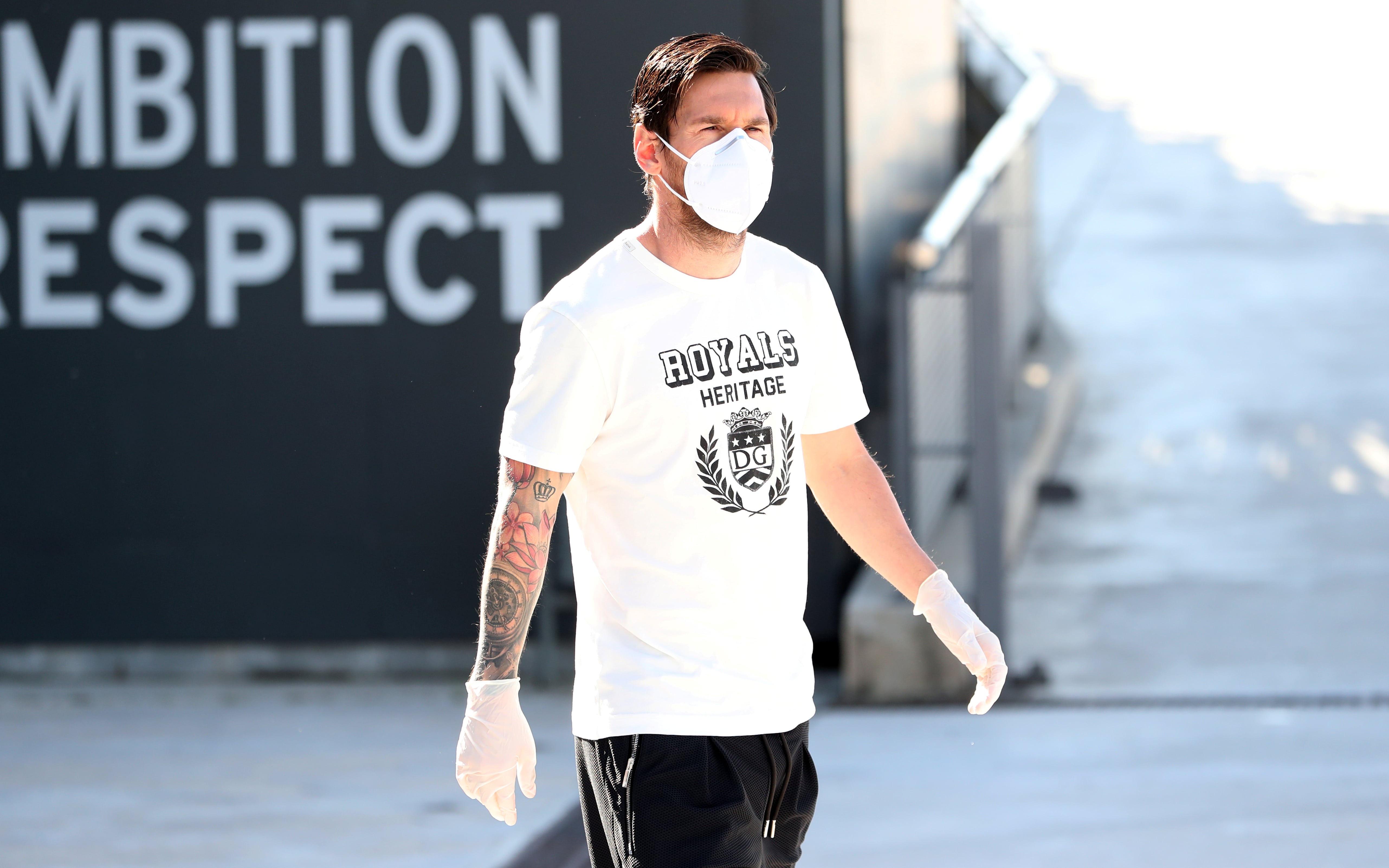 In recent days following announcements from the Spanish government permitting it, professional sports teams have tentatively returned to training, ahead of a possible restart to competition. Players of Barça and Espanyol men's teams are back to work and getting their fitness levels up again, as are Barcelona's basketball side and Joventut de Badalona.
Spain's top basketball league has announced their plans to finish the season, which involves cutting off the bottom third of the table and playing a shortened version of the rest of the season with the top 12 teams.
La Liga, meanwhile, are hoping to return to action on June 12, but may do so in the weeks following that date, with everything depending on the lockdown de-escalation phases. League president Javier Tebas is also planning on teams playing two games a week, with matches played practically every day, in order to finish the last eleven games in five weeks.
As of today, these plans are all completely provisional, as everything depends on the evolution of the virus, and what measures and what kind of gatherings of people the Spanish government allows to take place.
Extra safety measures
Men's footballers and basketballers are already back training in anticipation of a return to action. Training is done individually in this phase of the lockdown de-escalation, and over the coming weeks when restrictions are eased, training will take place in small groups which will eventually become larger groups, before matches can be played.
Special safety measures are in place to ensure contact between teammates and club staff doesn't occur, such as no usage of the changing room facilities, and players must bring their gear home to wash themselves.
Joventut de Badalona returned to training on Monday morning, May 11, and arrived wearing face masks and protective gloves. Safety distances were kept between all the players, and training sessions were done at staggered times, and will be done with the same coach per player for as long as necessary.
Return driven by money
The women's football league, on the other hand, has been cancelled, with FC Barcelona crowned champions. The decision also takes the chance away from Espanyol to play their way off the bottom of table, and as such, the authorities have resolved to not relegate the blue-and-whites.
Barça's women's side have played an extraordinary campaign and are deserving champions, dropping points on just two occasions all season, scoring 86 goals in 21 matches (twice as many as second top goalscorers, Atlético de Madrid), and conceding just six.
The men's leagues that are considered 'non-professional,' from Segunda B down, have also been cancelled, with no relegation, and with a shortened version of the playoffs to determine promotion.
Non professional and women's football don't carry the same financial might as La Liga, and therefore it's clear to see what's driving the push to return the country's top male footballers back to action. A cancelled season would mean cancelled television contracts, which could spell financial trouble for clubs and the league.
But it's true too that football plays a massively important role in the social fabric of Catalonia and Spain. The question of La Liga coming back is also one that potentially pits the safety of footballers and their families with offering a form of entertainment and escapism to the rest of the population.
Tests controversy
As part of a return to training and, league authorities hope, a return to competition, all players and club staff are being tested regularly for Covid-19. Over the period of weeks, for squads of over twenty players, plus other club staff, for all forty-two teams in Spain's two professional leagues, this amounts to many thousands of coronavirus tests being used on an industry that is essentially a form of entertainment. Football is far from a necessary service.
As such, the league has come in for some criticism from some quarters about using this many tests, especially when many healthcare professionals, who are in direct contact with people who have Covid-19 daily, do not have nearly the same access to tests for themselves.
This is a privilege that is not lost on the players. Many footballers from different clubs have released statements expressing their "shame" that they are in this position, while Gerard Moreno of Villarreal and formerly Espanyol, believes it's "inappropriate" to return to playing while there's a chance of catching the virus.