Messi to stay at FC Barcelona this season to avoid legal dispute with club
Announcement ends tense period in which player and club were at odds over contractual situation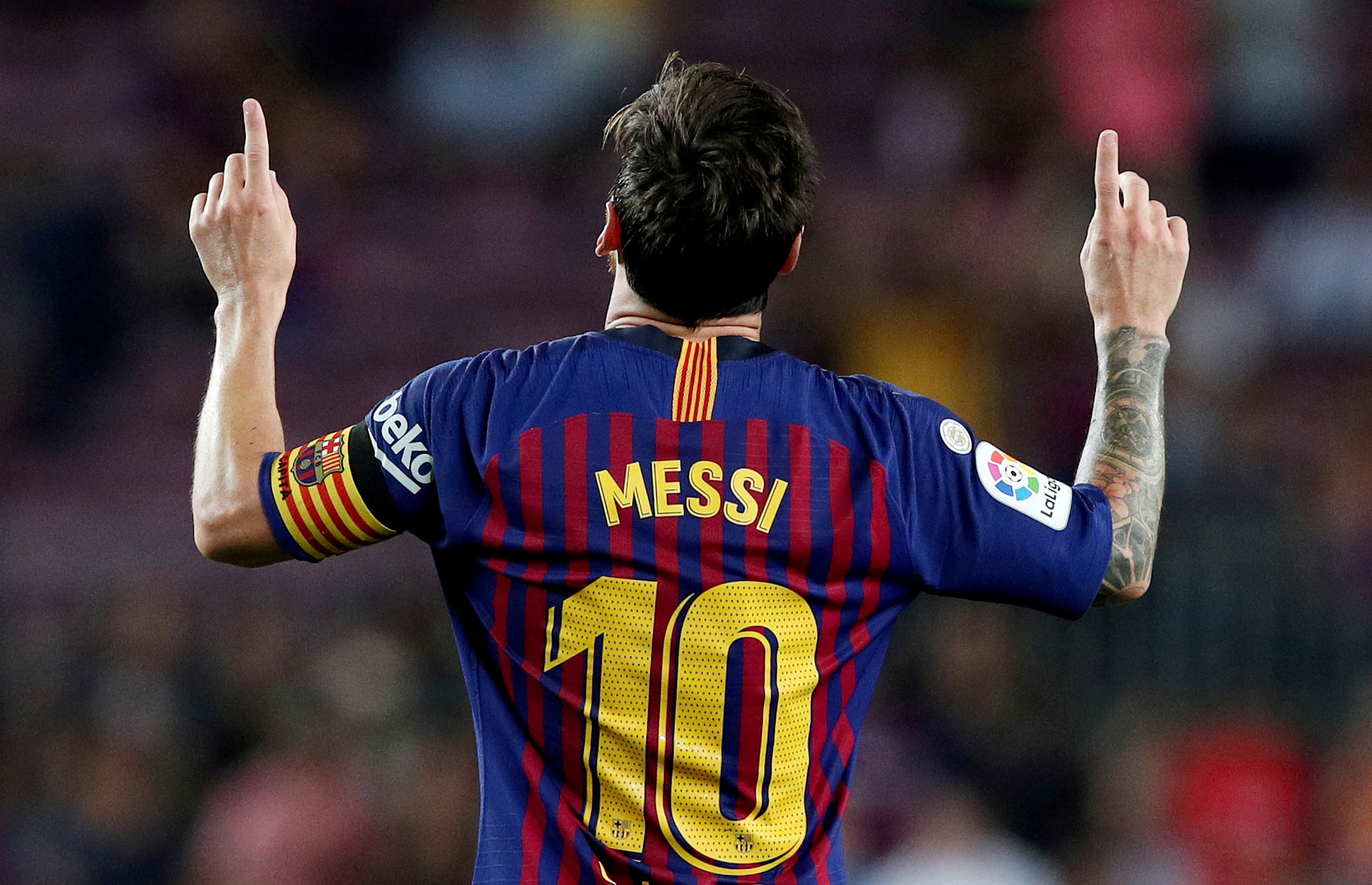 Almost two weeks after sending the now infamous 'burofax' to FC Barcelona directors, Leo Messi will instead remain at the Catalan club for the upcoming season. The player confirmed his decision in an extensive interview with Goal.com.
The Argentine underlined that he would never go to court against the club of his life, and claims the club president Josep Maria Bartomeu went "against his word" by refusing to allow the player to leave unless the release clause of €700 million was paid.
"Impossible" that buy-out clause still applies
"The president had always told me that at the end of the [2019-2020] I could decide whether I would stay or not, and now they use the fact that I did not say it before June 10," he said.
"There has not been a project or anything [in FC Barcelona] for a long time, they are hobbling along as things are unfolding," he said during the interview.
Messi confirmed he will stay although, according to him, "it is impossible" that the €700 million buy-out clause still applies and he was right – his alternative would have been taking the club to the courts, something he ruled out.
"I would never take Barça to a trial because it is the club that I love."
The superstar said he did not intend to "make a fuss" by sending the 'burofax', but to make official his intention to quit. "My decision was already taken."
Reasons to go
"I wanted to go because I had thought of spending my final years as player happy," he said. "But this [year] I did not find happiness in the club."
During the conversation with Goal.com, the six-time Ballon d'Or awarded explained that his wife and kids did not accept his decision well.
2020-2021 season in FC Barcelona
Despite his failed attempt to leave, Messi said that his attitude will not change. "I will do my best. I always want to win, I am competitive and I do not like losing at all."
Yet, he admits he does not know if the next season will turn out well. "There is a new coach and a new idea. That is good, but we will have to see how the team responds late."
Two weeks of turbulence
The move should bring an end to the nearly two weeks of turbulence and tension between the team captain and club president Josep Maria Bartomeu, during which both sides argued opposing interpretations of a clause in Messi's contract that allowed him to leave Barça for free if he communicated his desire to do so by a certain cutoff point.
The player refused to turn up for club-organized PCR tests in order to begin pre-season training last week, and all indications pointed to a reunion with his former manager Pep Guardiola at Manchester City.
However, the Argentine will now don the blaugrana shirt once again for this upcoming season, as Barcelona look to reclaim the La Liga title and win back some dignity in Europe following their 2-8 demolition at the hands of Bayern Munich.
His father and agent, Jorge Messi, arrived in Barcelona earlier this week for crucial talks with Bartomeu, with Messi hoping to agree on an amicable departure from the club, and the club president not budging on his stance that the release clause of €700 million would have to be paid for the player to depart.
On Thursday night, Spanish newspaper El Mundo revealed that Catalan police accused Josep Maria Bartomeu of corruption following an investigation into the club finances surrounding the 'Barçagate' scandal.