Leo Messi could be closer to staying after meeting ends with no resolution
Player's representative and father, Jorge Messi, met with club president Bartomeu on Wednesday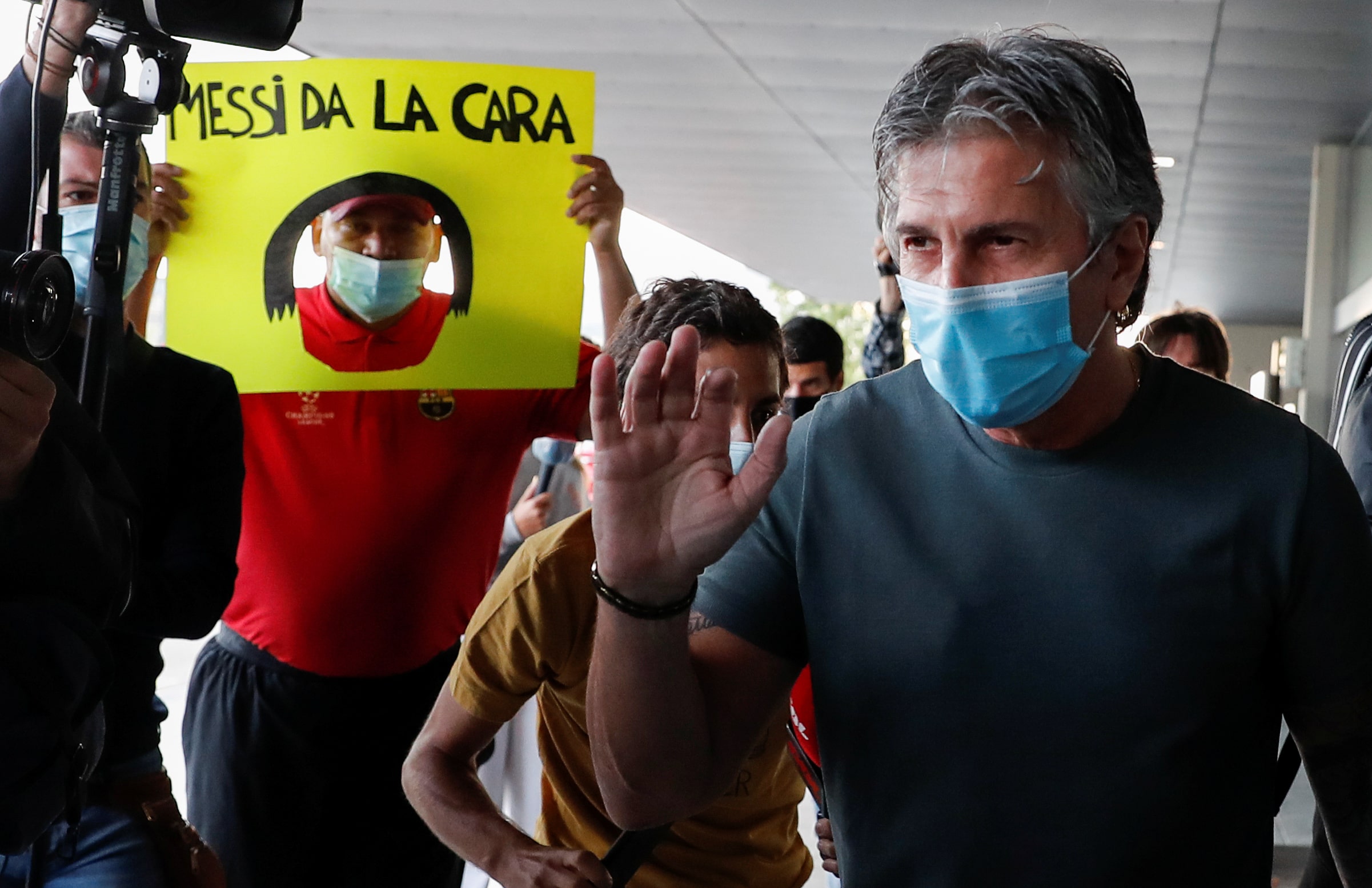 Lionel Messi could be closer to staying at the Camp Nou for another season at least.
The player's father and agent, Jorge Messi, landed in Barcelona on Wednesday afternoon for crunch talks with the Barça president, and has been followed by local press between the Messis' offices in the center of the Catalan capital and FC Barcelona facilities.
When asked by Deportes Cuatro were the Argentine's side contemplating the possibility of staying in Catalonia another year, Jorge Messi replied "yes."
Other media outlets outlined the likelihood of the superstar remaining for another season as 90%.
All in all, the tone from the player's agent has changed somewhat over the last day, when he indicated that he believed it was "very difficult" to see the FCB captain staying at the club.
When Jorge Messi and Josep Maria sat down to discuss the player's future, the two parties had totally opposing intentions of how to lead the conversation, with Messi aiming for a way out of Barcelona, and Bartomeu offering a contract renewal. However, no resolution came from the meeting.
Last week, Messi sent a burofax - a type of registered letter - to the club indicating his desire to leave the club for free by triggering a clause in his contract.
However, the club believe that the time period to trigger that clause has already passed, and instead, €700 million must be paid in order to release Leo Messi from his contract.
Another possibility to resolve the issue is the two parties agreeing on a fair price for any purchasing club to sign the star player, but at the moment both sides are standing firm in their positions.