FC Barcelona to hold election on January 24
Voting will be decentralized to account for coronavirus measures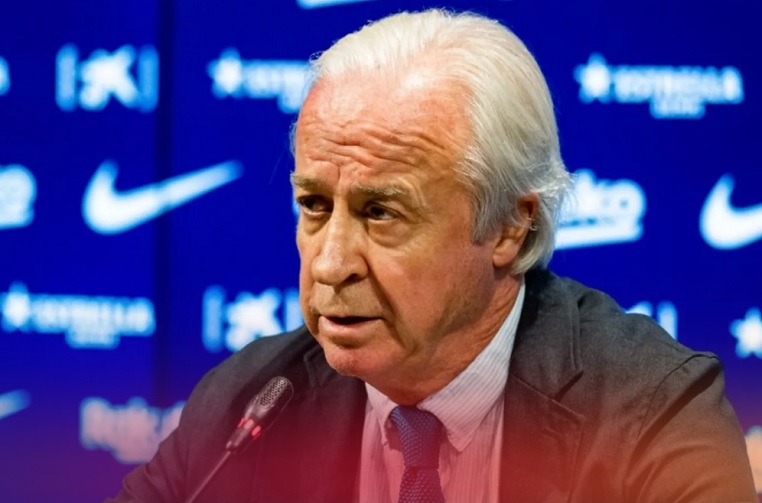 FC Barcelona's presidential elections will be held on January 24, 2021, as decided by the club's interim managerial board on Thursday evening. Due to the coronavirus pandemic, voting will be decentralized rather than being held solely in the club's usual Camp Nou ground.
Speculations about the date had occurred in the last few weeks, with some reporting the elections would take place on January 15.
This comes after scandal-ridden ex-president Josep Maria Bartomeu quit on October 27 to be replaced by current interim president Carles Tusquets.
Bartomeu's departure came ahead of a censure motion planned for the weekend following his exit. He stated his decision to leave the position was due to coronavirus concerns over the possible vote of no confidence.
Ten pre-candidates will be announced for members to choose from, seven have already been confirmed officially whilst three others are expected to in the coming days.
Decentralized voting
Although decentralization has been agreed, the exact voting process remains to be decided.
Telematic voting has been virtually ruled out. The two leading options would be setting up different polling stations across Catalonia or extending the voting period over two days.
In the end, the club will be forced to adapt to the evolving Covid-19 situation in the area, and they will meet at the weekend with the Catalan health and sports ministers to further discuss the issue.
The date of the start of the electoral campaign has, however, yet to be revealed. It is expected that once it begins, this will cut out around half of the possible presidential candidates, as they all need 2,257 endorsements to make the cut.
New hope
Much hope is being placed on the presidential election after a string of bad events for the men's football team. In the Champions League, the club suffered their worst defeat, 2-8 against Bayern Munich in August.
This was followed by the surprise announcement by football star Leo Messi that he wanted to quit the club last September, although he did not quite following a legal back and forth with Bartomeu.