Barcelona president resigns ahead of censure motion
Scandal-ridden Josep Maria Bartomeu quits to avoid vote over coronavirus concerns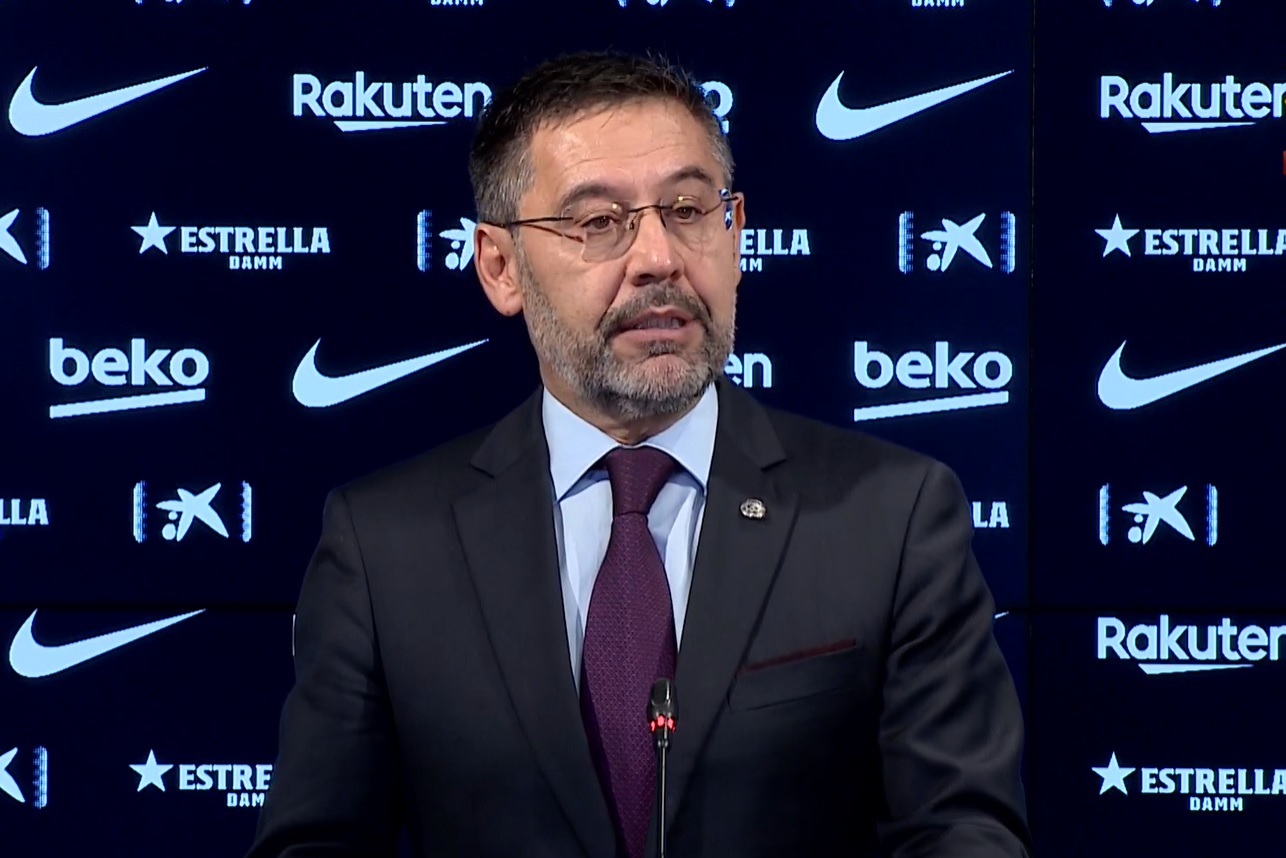 The president of Football Club Barcelona, Josep Maria Bartomeu, resigned from his post on Tuesday afternoon ahead of a censure motion planned for this weekend.
Thus, the vote on his presidency will not take place and instead, an interim committee led by Carles Tusquets, the president of the club's economic committee, is likely to take over exclusively to call an election.
The vote has to be held in 40 to 90 days from now, meaning never after late January 2021.
Bartomeu's decision comes after the Catalan government rejected his petition to suspend the vote over health concerns due to the coronavirus pandemic.
"The average age of our electorate is 58 years old, with over 40,000 members older than 60 years," read Bartomeu's letter to the Catalan government. "Our main concern is trying to prevent any event that would put all these people at a high risk of contagion, given their vulnerability."
Bartomeu had previously tried to stop the vote by raising concerns over the validity of the signatures collected by the opposition to force the confidence motion.
Yet, in a press conference on Tuesday evening, he said that after seeing that postponing the confidence vote was impossible, they had no alternative than stepping down to avoid risking members to cast their ballot amid Covid-19.
Bartomeu's stint
Since coming to power in 2014, Bartomeu's presidency has been haunted by repeated scandals, from shady financial deals to allegations that he paid a PR company to criticize football players, as well as the worst disaster pf the club ever in Champions League, 2-8 against Bayern Munich in August — but the thread that broke the camel's back was the surprise announcement by football star Leo Messi that he wanted to quit the club last September, which triggered the censure motion.
While Messi was eventually forced to stay —according to the player, Bartomeu told him that he could leave whenever he wanted, but later said that the footballer had missed the deadline for doing so this year— the censure motion went ahead, with Bartomeu challengers garnering enough signatures to force the vote.
Yet, the bright side of his stint as president have been the 13 trophies won by the male football team since 2014, including the domestic league and cup, as well as the Champions League, in 2015.