Why is Spain as a whole reporting fewer new Covid-19 deaths than Catalonia?
Catalan authorities provide figures of care homes unlike Spanish government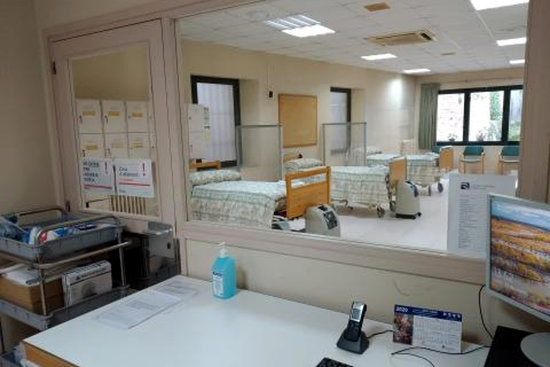 The disparity between the Covid-19 figures provided by the Catalan government and the Spanish authorities can be seen at first sight.
The latest figures provided by Catalonia, on June 3 at noon, reported that 12,323 people had lost their lives due to the disease since the beginning of the outbreak, and these include cases "compatible" with Covid-19, meaning some cases that may not necessarily have been tested.
Yet, the day before, Spain's health ministry reported 5,587 deaths in Catalonia since the health crisis began.
While Madrid reported no new deaths in the whole of Spain for Monday or Tuesday and only one on Wednesday, Catalonia declared 11 fatalities on Monday and 9 on Tuesday in Catalonia alone – other regional cabinets also reported new deaths during the first two days of the week.
This has been the source of outrage by opposition parties in both Catalonia and Spain… But how can this disparity be explained?
"Verifying" the deaths
There is no full explanation on the issue yet, as even though the head of Spanish health emergencies, Fernando Simón, admitted that figures do not match on Tuesday, he only provided speculations.
Simón said they are "verifying" the deaths reported by regions, as one of them had issues "loading" the figures and several might make changes to the data after the point they send them to Madrid every day.
He also said that it is possible that deaths are notified "on the date the death is known and not when the person died."
Simón said that for this reason, the total number of fatalities could grow in the near future from the current 27,128 to 28,000 – on May 25, it dropped by almost 2,000 after Simón said duplicities or unconfirmed cases in counting in regions had been spotted.
In any case, such adjustments would still not make the gap disappear, and one of the reasons might be the place of death and the likelihood of a patient having Covid-19.
What Catalonia counts
Catalonia began counting only the confirmed deaths at medical centers, but from April 15 are also offering the number of people who died declared by funeral homes, who died not only in hospitals and other medical centers, but care homes, at home, or in unidentified places as well.
For some weeks now, the health ministry is only releasing the number provided by funeral homes and the breakdown of the place of death, including medical centers.
Also worth noting, Catalonia adds in their declared data those who are "likely" to have suffered from Covid-19, that is, not only those diagnosed by PCR tests, but also rapid tests and those with symptoms compatible with the disease but not being tested before dying.
What Spain counts
Spain asked the regions to provide figures of deaths in care homes due to Covid-19 – but the Spanish health ministry has not disclosed them yet.
While it is not entirely clear if the 27,128 deaths in Spain include people passing away outside hospitals, the official number of fatalities in centers for elderly people or other places hints that they are not.
Besides, in their daily report, Spain makes clear that it is only counting a person as a Covid-19 patient if they have been tested positive with either a PCR test or an antibody one – but not rapid tests.
While Spain's protocol also provides guidelines for those with symptoms compatible with the disease, they do not appear in the statistics.
On Wednesday in parliament, the Catalan president, Quim Torra, said that the data does not match because Spain "is only interested in a set of figures and not all of them."
Unionist Ciudadanos party leader, Lorena Roldán, accused him of "not providing reliable data" and "make the whole figures of Spain not match."
In Spain's Congress, the leader of the opposition, Pablo Casado of the People's Party, accused President Pedro Sánchez of "erasing passings" to "boast of not having recorded deaths."
Declared fatalities in Spain could skyrocket
Catalonia declared 12,323 deaths due to Covid-19 or "likely" on June 3, of which 6,740 in medical centers. Meanwhile, Spain reports 5,587 fatalities in the same territory.
The Madrid region declared 14,753 deaths due to the disease or "likely" on June 2, of which 9,087 in hospitals. At the same time, Spain reports 8,691 in the same region.
If Spain ended up counting the deaths like in Catalonia – or also the Madrid region – the figure of deaths could soon skyrocket.