Spain surpasses 15,000 Covid-19 deaths
Slight decrease in growth of fatalities and new cases compared to Wednesday, with daily fatalities in Catalonia lowest since March 23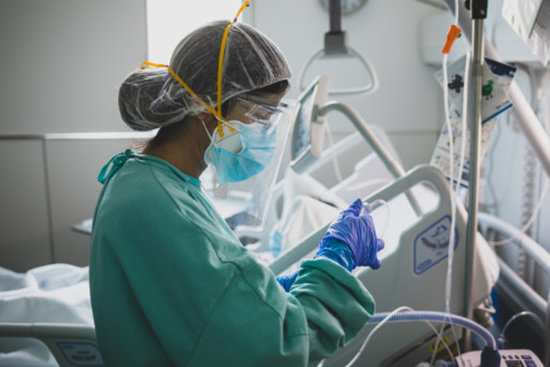 Spain has surpassed 15,000 deaths for Covid-19 since the crisis began in late February.
On Thursday, 683 more fatalities were declared, with the total standing at 15,238.
As for the total number of people with the disease, the figure has surged to 152,446 cases, including 5,756 in the past 24 hours.
That means a slight decrease in the growth of fatalities and new cases compared to Wednesday ( which saw 6,180 more people with coronavirus, 757 more deaths), but the figures are higher than those of some of the previous days.
In Catalonia, the latest figures, released late on Wednesday evening, revealed that daily fatalities fell to the lowest since March 23, with 107 with the virus declared dead, bringing the total number to 3,148.
Some 1,396 new cases brought the total diagnosed to 31,043.
Both the number of people with Covid-19 and the deaths with the virus in Catalonia make up a fifth of the total in Spain – the mortality rate in both territories is roughly 10%.
The figures come amid a debate on whether to relax confinement measures – the state of alarm will be extended until April 26, with Spain planning to lift the mobility ban on workers in non-essential services after Easter, and Catalonia rejecting these plans.
Covid-19 in Barcelona
The mortality rate in Barcelona for the month of March was more than double what would have been expected based on data from previous years.
According to figures from Barcelona Public Health Agency 2,629 people died in the city between March 1 and April 4. The expected number of deaths - in the absence of coronavirus - would have been 1,299. In other words, 1,330 excess deaths were recorded in the Catalan capital during the month.
The number of residents in Barcelona that tested positive for Covid-19 in March was 7,683, with Horta-Guinardó and Nou Barris the two areas with the highest rates of infection.
Figures on Covid-19 in Barcelona are available to view on the Barcelona Public Health Agency's website.