Spain extends land border controls with France and Portugal until April 25
The measure may be extended longer "if necessary" according to the Spanish government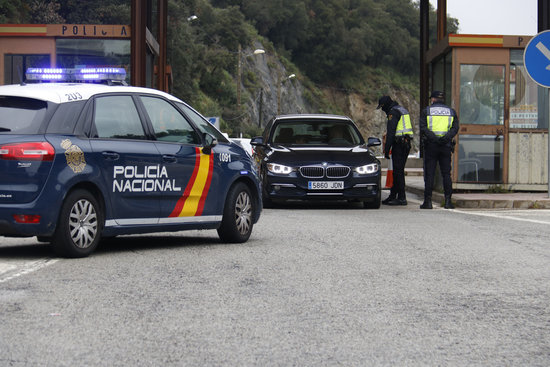 The Spanish government has extended the border controls with France and Portugal for another two weeks, until midnight on Saturday, April 25, according to a statement from the Interior ministry.
The measure may be extended again "if necessary," the Spanish executive confirmed.
Since March 17, there have been checkpoints at border crossings, such as La Jonquera, with Spanish police only allowing Spanish passport holders, residents and cross-border workers to travel freely.
People who wish to cross the border for reasons of "force majeure" or other "necessary reasons" must carry suitable documentation as proof.
Supply chains uninterrupted
The restriction does not apply, however, to goods transport, in order to maintain supply chains and vital economic activity.
As members of the Schengen Area, Spain, France and Portugal have officially abolished passport and other border controls, but reinstated them due to the coronavirus crisis.
Ports and Airports
There are also checks for passengers arriving at ports and airports, in effect since March 23.
Only EU residents (and other associated Schengen Agreement countries) attempting to return home, visa holders traveling to those countries, cross-border workers, healthcare professionals or those working with elderly people, freight workers, diplomats, or those who can prove force majeure are able to travel through ports and airports.