Salvini to face trial for not allowing migrants to disembark Open Arms ship
The Catalan NGO's rescue boat had 147 asylum seekers on board and was left 19 days before being let into Italian waters in 2019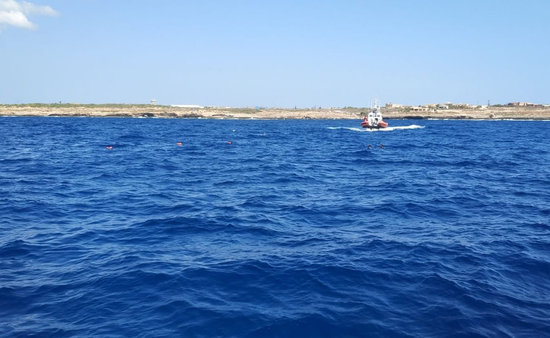 The ex-vice Italian prime minister and ex-interior minister Matteo Salvini is to be brought to trial in Palermo, Sicily. He confirmed on social media that a court in the city decided on Saturday to bring him to trail for failing to comply with his duties and alleged kidnapping, in relation to preventing the 147 migrants aboard the Open Arms ship from disembarking at an Italian port for 19 days in August 2019.
147 migrants, including 31 minors, who had been rescued at sea by the Catalan NGO Proactiva Open Arms were denied a safe harbour due to the ex-minister's security decree forbidding humanitarian ships from entering territorial waters without authorization.
After 19 days stranded at sea and facing an onset of extreme weather conditions, an Italian court accepted the Catalan NGO's appeal against the de facto ban on sea rescue organizations and the boat was eventually allowed to dock.
Upcoming court proceedings
The trial set for September 15 plans to investigate further into Salvini's handling of the 2019 event.
The ex-minister has said he has started the legal process with his "head held high", adding: "I'm going to trial to defend my country,".
The founder of Open Arms, Òscar Camps, has celebrated Salvini's prosecution, stating on Twitter that "with time, everyone gets their due punishment"
He went on to say that it has created an opportunity to "bring the protection of human lives at sea and people's dignity back to the forefront".
Barcelona City Council has also welcomed the decision, congratulating the "enormous work" carried out by the Catalan NGO and committing to "demanding reparations" for the multiple attacks upon human rights.