Open Arms seeks asylum for 31 minors as choppy waters loom for rescue ship
Catalan NGO warns of 2.5-meter waves threatening crew and 151 migrants saved in the Mediterranean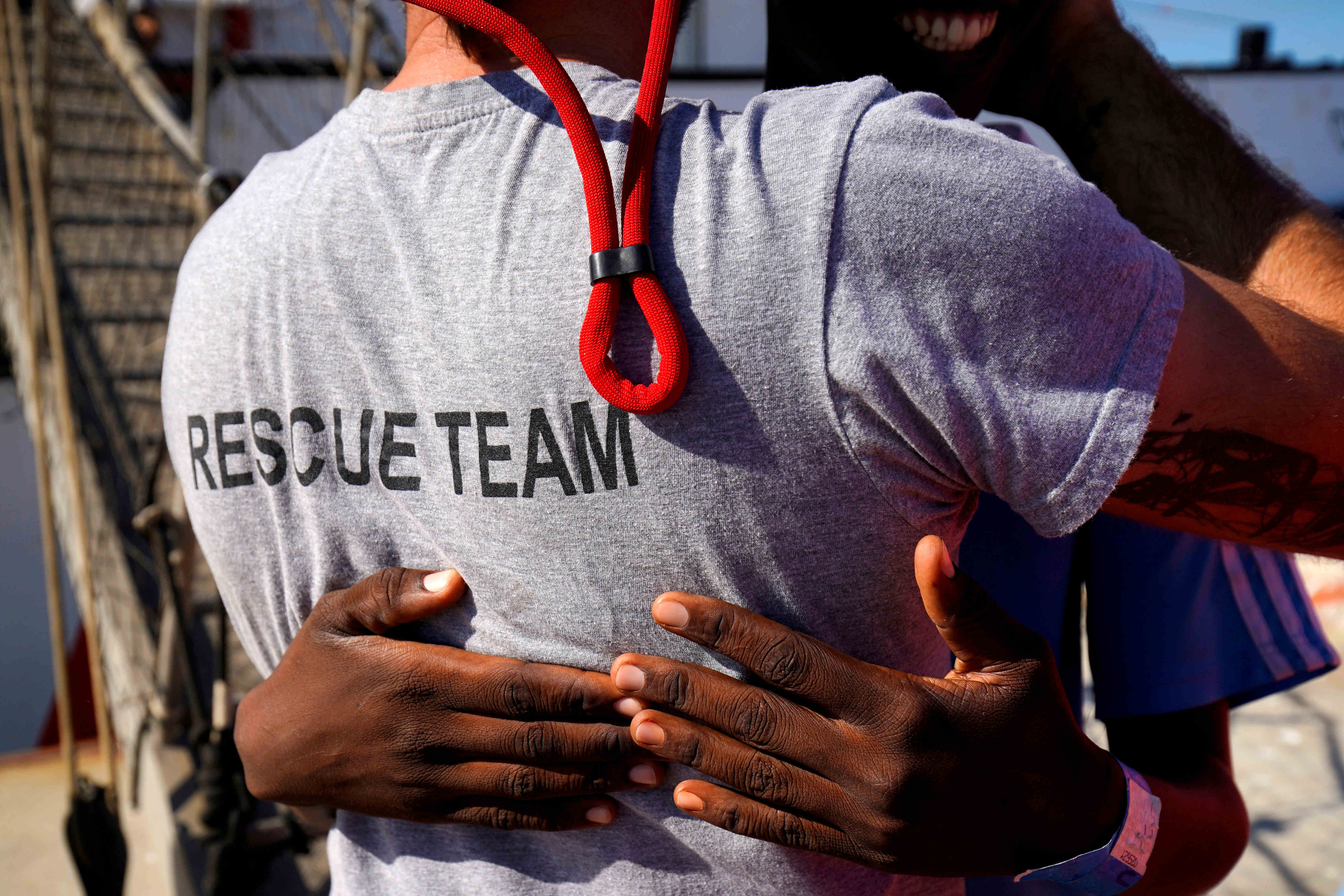 Open Arms is seeking asylum for 31 minors rescued from drowning in the Mediterranean as European countries continue to refuse offering a safe harbor to the Catalan NGO's ship.
With its ship stranded for twelve days in the central Mediterranean with 151 people on board, Open Arms has stated that "every day is more difficult" and criticizes "Europe's infamous silence".
"We're expecting a big storm for Wednesday, with waves as high as 2.5 meters. We asked Italy and Malta for protection but they turned down our petition," said Mar Sabé, a spokesperson for the NGO who joined a 300-strong demonstration in Barcelona calling Europe and Spain for action.
Día 12.
El abandono.
151 personas invisibles siguen resistiendo en la cubierta #OpenArms pero cada día que pasa es más difícil.
Es infame el silencio de Europa.
La falta de humanidad y empatía les hace más culpables. pic.twitter.com/Dr88ab2Vi0

— Open Arms (@openarms_fund) August 13, 2019
The United Nations Refugee Agency, the UNHCR, issued a statement on Tuesday calling on European governments to allow the "immediate disembarkation" of 507 people saved by Open Arms and other NGOs and currently stranded in the Mediterranean.
"A port of safety should be immediately provided and responsibility shared amongst States for hosting them after they have disembarked," read the statement.