Open Arms: Italian court lets rescue ship enter territorial waters
Catalan NGO awaits authorization to dock with 147 people on board after 14-day standoff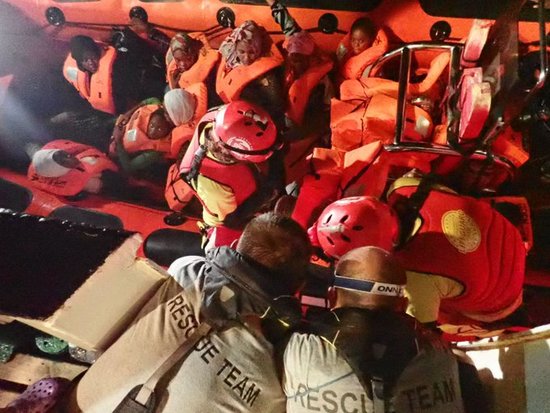 The Open Arms rescue ship entered Italian territorial waters on Thursday with 147 people on board after an Italian court accepted the Catalan NGO's appeal against a de facto ban on sea rescue organizations.
After spending 13 days stranded in the central Mediterranean Sea, with European countries refusing to offer the ship a safe harbor, the tribunal ruled that the Open Arms vessel can enter Italian waters to "aid people on board" over a "serious" and "exceptionally urgent" situation.
The Spanish government announced that it was willing to welcome a part of the migrants rescued by the Open Arms, while urging the European Union and its member states to find a "shared" solution for them.
"Italy's administrative court has accepted the appeal against [interior minister Matteo] Salvini's security decree which forbids humanitarian ships entering territorial waters without authorization, risking €1 million fines," said Open Arms founder Òscar Camps via Twitter. "The decree is now suspended."
The message is out.
The whole world is aware.
It's time to keep strong.
Resist.
We won't leave you adrift.#OpenArms @CNN @BBCBreaking @NBCNews @ABC @euronews @nytimes @washingtonpost @guardian @Independent @democracynow @AP @Reuters @Telegraph @TIME via @MichSeixas pic.twitter.com/t7xk5w0RJv

— Oscar Camps (@campsoscar) August 14, 2019