Protests against rapper's imprisonment continue for a third night in a row
Demonstrations condemning Pablo Hasel's conviction have turned into violent confrontations between protesters and police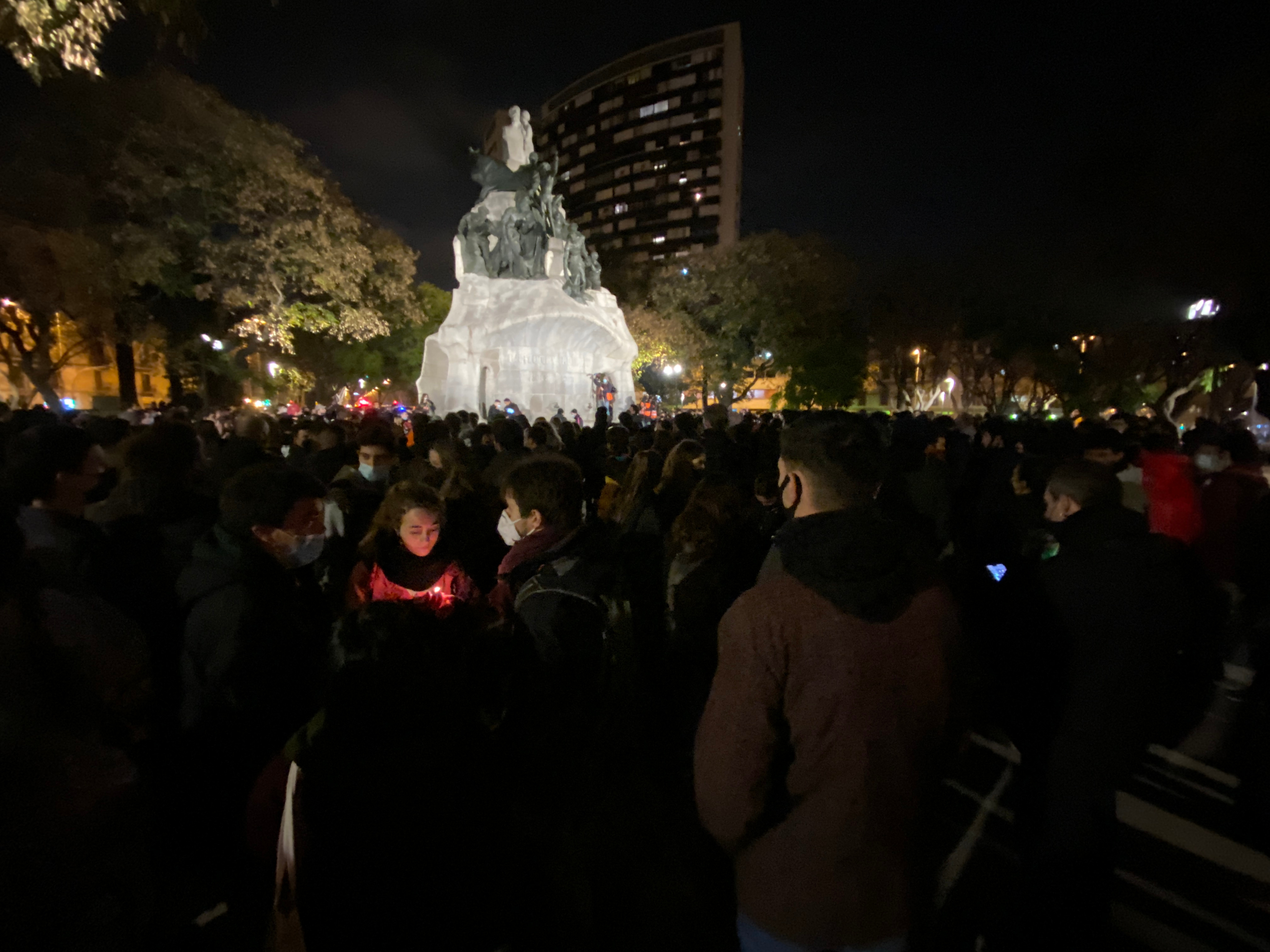 Protests calling for the release of imprisoned rapper Pablo Hasel have carried on for a third night in a row, with demonstrators initially gathering peacefully at Barcelona's Plaça Tetuan square as well as other cities and towns across Catalonia, including Sabadell and Tarragona, on Thursday evening.
Protesters in Barcelona marched to the headquarters of the Catalan interior ministry, which has authority over the Mossos d'Esquadra police force, where some of them began to throw stones, firecrackers, a plank of wood, and beer cans at officers surrounding the building.
Police have responded by charging at the people rallying in the Catalan capital's Eixample neighborhood, some of whom have also built barricades out of dumpsters and set them on fire. Catalan News reporters have witnessed police driving at speed at protesters with the aim of dispersing them.
Several premises have been damaged by rioters on Thursday night in Barcelona, including Caixabank offices as well as El Periódico newspaper's headquarters.
Thursday's clashes preceded by two nights of unrest
While for the most part non-violent, the past two nights of demonstrations following the musician's arrest have ended in unrest.
Clashes between protesters and police throughout Catalonia have left at least 69 people injured, including a young woman who lost an eye to what is suspected to have been a foam bullet shot by law enforcement on Tuesday night near the Via Augusta Spanish national police station in Barcelona.
130 dumpsters and 9 vehicles were set on fire on Wednesday night, while 33 people were arrested–15 more than on Tuesday.
On Thursday, Catalonia's interior minister Miquel Sàmper said authorities had to "urgently" reconsider the way public order is maintained during tense circumstances and acknowledged that people should be able to protest without fearing bodily harm.
Why is Hasel in prison?
Pablo Hasel was arrested in his hometown of Lleida, in western Catalonia, on Tuesday, where he had barricaded himself inside a university building with a group of supporters after refusing to turn himself in voluntarily within the court-mandated 10-day timeframe.
It is unclear how much time Hasel will end up serving behind bars due to the ongoing legal cases against him, although he has been sentenced to two years and nine months in prison for two separate cases in which he was convicted of glorifying terrorism and slandering the Spanish monarchy and institutions in his tweets and song lyrics.
The rapper's arrest has sparked outrage amongst sympathizers and reignited the debate on freedom of expression in Spain.
Follow our live updates here: