One weekend, two demonstrations
Barcelona to host protest by pro-independence groups on Saturday, while supporters of Spanish unity will come together the next day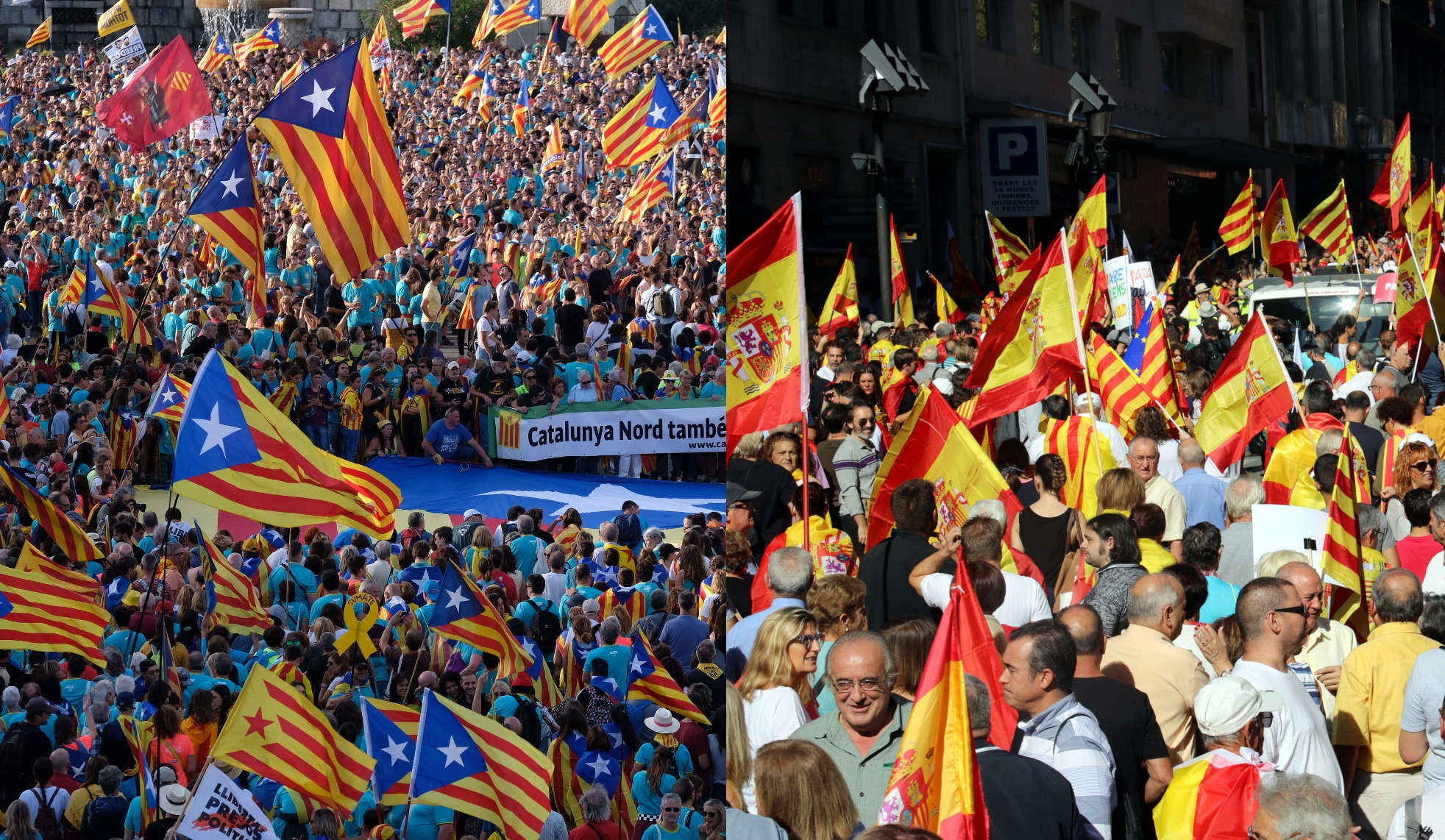 This weekend will see two demonstrations that define the conflict between those who want an independent Catalonia, or at least the chance to choose the country's political future, and those who support the unity of Spain and think that Catalonia is better off where it is.
Last weekend saw over half a million people protest in Barcelona against the sentencing of Catalan independence leaders to prison, as the Marches for Freedom that had crossed the country and the general strike called by pro-independence unions coincided.
On Saturday, the country's two main pro-independence civil groups, Òmnium and ANC, alongside associations representing local authorities and some unions, hope to attract similar numbers to the Catalan capital to keep the recent wave of protests going.
Yet, Barcelona will also host another demonstration the following day, as the largest platform against Catalonia's secession from Spain, Societat Civil Catalana (SCC), holds a protest alongside unionist political parties to call for an end to the push for independence.
Against "repression" and "violence"
Despite being polar opposites, both sides share a rejection of violence for political ends. The pro-independence camp has always protested peacefully, and distanced itself from recent unrest over the verdict, while the SCC says its demonstration is "to say enough to violence."
Both are also capable of bringing large numbers of supporters onto the streets. This year's National Day demonstration drew 600,000 pro-independence protesters, while in October 2017 a march organized by SCC drew at least 300,000, both according to police estimates.
Weekend of protest in central Barcelona
Under the slogan 'Let's mobilize for freedom,' Òmnium and ANC have called Saturday's demonstration to "defend fundamental rights" and to reject Spain's "repression on the streets." The march is scheduled to begin at 5pm on Barcelona's Marina avenue.
As for the SCC demonstration the next day, its slogan will be "Stop procés, stop violència," in reference to the independence push and the disturbances in response to the sentences. The rally is scheduled to begin on Barcelona's Passeig de Gràcia avenue at 12pm.