Homophobic attack in Barcelona: 'I'll make you heterosexual with a beating'
Friend posts video to denounce aggression on day of Pride address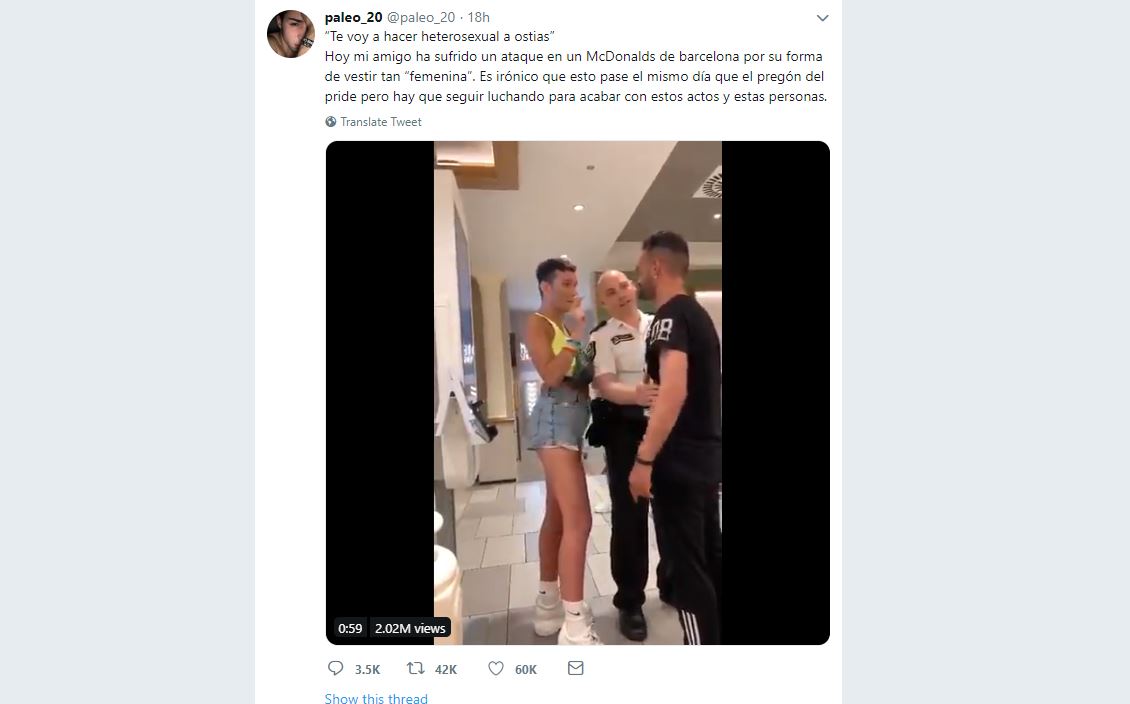 On Friday, a video posted on social media showed a homophobic incident at a fast-food restaurant in Barcelona on Thursday night, with one young man verbally abusing another for the way he is dressed: "I'll make you heterosexual with a beating," the man threatens.
The victim's friends posted the video to condemn it: "Today my friend suffered an attack at a McDonald's in Barcelona because of the 'feminine' way he was dressed. It's ironic that this should happen the same day as the Pride address," said the accompanying message.
Todo el apoyo frente a esta agresión homófoba. Barcelona es una ciudad orgullosamente diversa y defenderemos la libertad de género y sexual de todas las personas.
Mañana sábado llenemos nuestras calles en la celebración del orgullo #Pride2019 #28J #PrideBCN2019 #50anysStonewall https://t.co/uLiHBgyJxz

— Ada Colau (@AdaColau) June 28, 2019
Barcelona mayor Ada Colau condemned the attack on social media: "Barcelona is a city that is proudly diverse and we defend everyone's gender and sexual freedoms," she tweeted, encouraging people to turn out for the Pride celebration planned for Saturday in Barcelona.