Health system mismanagement during pandemic hit most vulnerable hardest, says report
Amnesty International finds primary care in Catalonia and Spain was not prepared to deal with the SARS-CoV-2 outbreak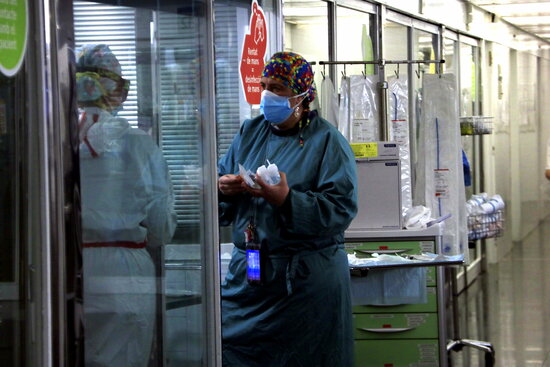 Women, the elderly, migrants, and patients with chronic illnesses or mental disorders have been most heavily impacted by the coronavirus pandemic in Catalonia and Spain as a whole, according to an Amnesty International report.
The mismanagement of the healthcare system, and primary care services in particular, already under strain and chronically underfunded, has compounded the effects of the SARS-CoV-2 outbreak, says the human rights organization.
"The primary care system in Spain suffered two pandemics: Covid-19 and healthcare management, which suffered from a lack of planning and funding to deal with the pandemic, leaving it between abandonment and its dismantling," reads the press release.
Spain has 0.77 primary care doctors per 1,000 inhabitants, far fewer than most other European countries, including Portugal (2.6), Ireland (1.82), the Netherlands (1.61), Austria (1.56), and France (1.42). The proportion of nurses is even smaller: 0.66 for every thousand people.