Free Renfe train tickets and 50% subsidized metro passes - how will it work?
Spain fully subsidizes Rodalies from September to December to tackle inflation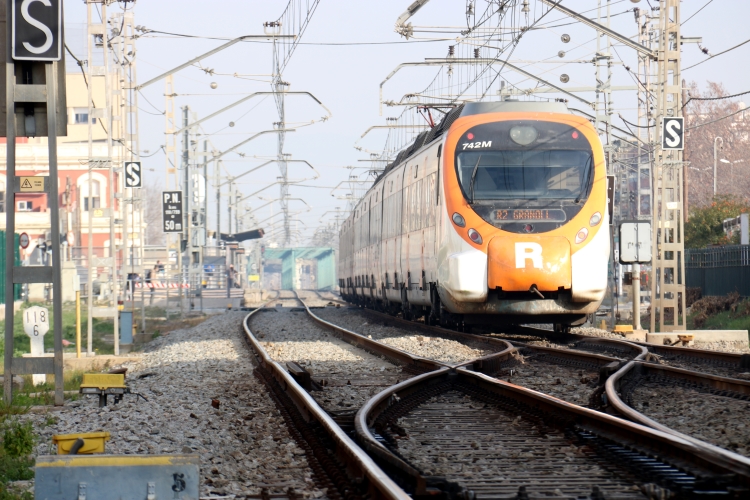 The Spanish government will fully subsidize Renfe train tickets between September 1 and December 31, as announced by PM Pedro Sánchez on July 12 in Congress. This will see different transport options in Catalonia reduce their price in full.
Initially, it was expected to be 50% cheaper, however, Sánchez made tickets for short and medium-distance trains run by state-owned operator Renfe, which will be free for four months.
This is in addition to the up to 50% discount on public transport fees – 30% of which will be covered by the Spanish government, 20% by the Catalan one – that was announced in June and will be in place over the same period.
But how will it work?
The Spanish government announced on August 1 that travelers will have to get a new 4-month Rodalies ticket.
It will be free of cost but users will have to pay a €10 deposit when buying it for the first time. Tickets went on sale on August 24 at Renfe ticket desks and machines. Travelers can also apply for the discount online.
Rodalies train users will have to use the ticket at least 16 times between September and December.
If they comply with this measure, they will get a refund back at the end of the year.

While Rodalies will be free in Catalonia, other public transport in the territory will be also up to 50% cheaper than usual over the same period.
Barcelona's public transport authority (ATM) agreed on July 26 to further subsidize some transport passes, while other ticket options will only be 30% cheaper.
Those tickets with unlimited use, such as T-usual and T-Jove, will be half price after the city's authority increased the aid proposed by the Spanish executive in June.
Tickets bought during this period will expire on January 15, 2023.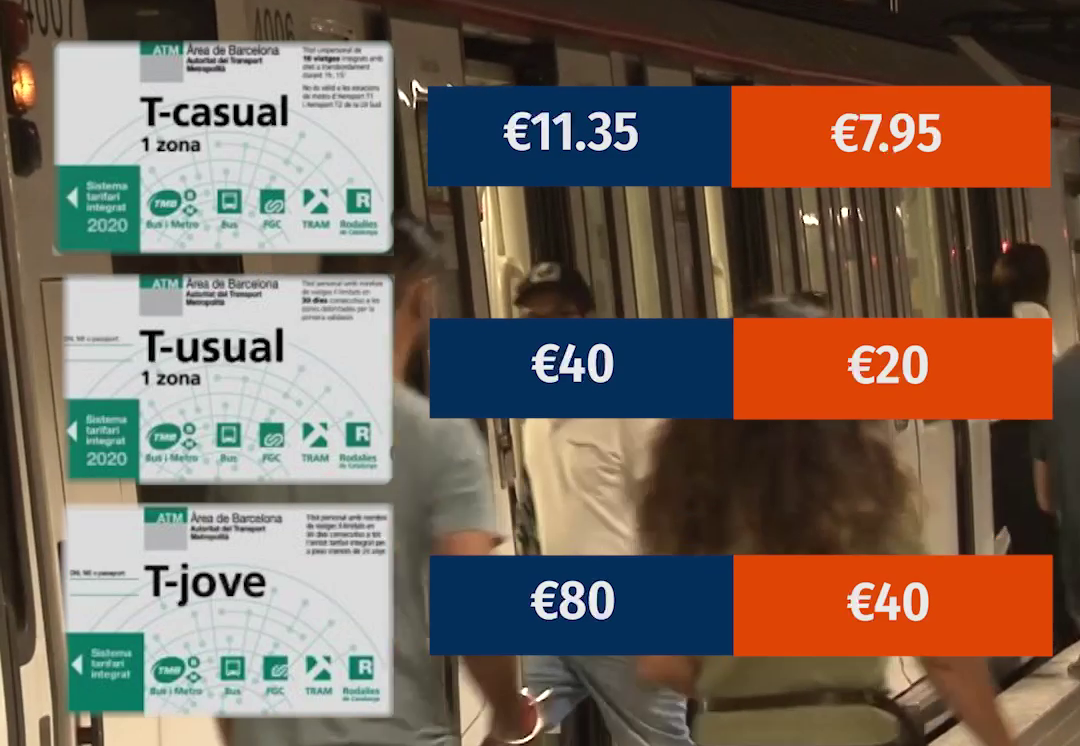 Can Barcelona daily commuters get free rides?
All public transport in Barcelona's metropolitan area is combined, meaning one traveler can use the same ticket for bus, metro, Rodalies, and tramway. This will complicate things for those who desire to travel for free during the last months of 2022 and live in Barcelona.
Rodalies will be the only transport service free of charge, therefore, users taking the metro or the bus will still have to pay, half of the current cost, depending on the ticket they acquire.
It will only be possible to travel for free if you only ride Rodalies and then end up your commute walking.
But if you need to take the metro or the bus, you will still end up having to use a ticket, therefore, not necessary to get a free ticket for half of your journey, as the already reduced one will also be usable in Rodalies.
However, non-Barcelona residents will see a huge change in their travel expenses from September to December.
Rodalies will be free whether you use it for five minutes or for over two hours. So, people living outside the first ATM ticket fares crown will see somehow a cheaper journey.