Spain to fully subsidize Renfe train tickets from September to December
Spanish PM announces additional tax on big energy companies and banks to combat inflation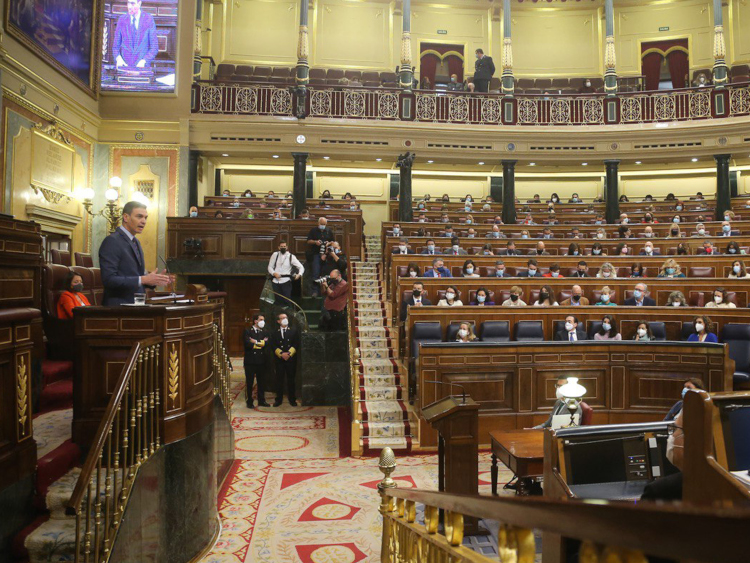 The Spanish government will fully subsidize Renfe train tickets between September 1 and December 31, as announced by PM Pedro Sánchez on Tuesday in Congress.
Initially expected to be 50% cheaper, this means that tickets for short and medium-distance trains run by state-owned operator Renfe, will be free for four months.
This is in addition to the 50% discount on public transport fees – 30% of which will be covered by the Spanish government, 20% by the Catalan one – that was announced in June and will be in place over the same period.
Taxes on energy companies and banks
Spain will also create an additional temporary tariff on big energy companies and banks' profits to combat inflation. This is set to allow the government to collect another €3.5 bn in taxes annually.
"We will not permit the suffering of many for the profit of few," Sánchez said as he addressed Spanish lawmakers, describing inflation as the main problem affecting the population.
"I know people can do less on their salaries now," he said. "I understand their anger and frustration, because it's mine too, and I take responsibility for it."
The new tax on electricity, gas, and oil companies will be in effect in 2023 and 2024 although it will affect profits earned in 2020 and 2023.
The PM argued that Spanish residents would still have to implement energy-saving measures given Europe's over-reliance on Russian gas.
"We'll have to work from home more, use public transport more, have our heaters at colder temperatures and our air conditioning on warmer ones," he said.
The tax on financial institutions is aimed at making up for their profits from increased interest rates and will also be in force for two years.
Scholarships
In addition, students 16 and older who are already on scholarships will receive another €100 per month from September to December.
This measure is set to benefit around a million students across Spain.
Sánchez also announced a new programming and robotics program for early childhood, primary, and secondary school children.
Mixed reactions from Catalonia
Both Esquerra and CUP approve of the decision to fully subsidize certain Renfe tickets, but both left-wing pro-independence parties were wary of Sánchez's motives.
Senior Catalan government partner Esquerra called for further investment in transport infrastructure – a longstanding complaint in Catalonia, especially with regards to short and medium-distance Rodalies commuter trains – while far-left CUP said the only real solution would be "fixing prices."
Junior partner Junts, on the other hand, accused Sánchez of populism. "Rodalies-Renfe commuters expect the service to work, not for it to be free," Catalan vice president Jordi Puigneró tweeted.
Puigneró had a similar complaint a few weeks earlier when the Spanish government announced it would cover 30% of the cost of public transport tickets - but then said Catalan authorities would cover another 20% to make them 50% cheaper for the same four months.
Speaking to the media, Puigneró warned that the measure "endangers the public transport finances, and someone will have to end up paying this," he said. In fact, he also complained about the proposal not being agreed upon with other public administrations such as the Catalan one, as in Catalonia 236 municipalities have a joint ticketing system uniting Rodalies, operated by Renfe, but also local bus lines and Barcelona metro lines, and Catalonia's FGC trains.
There could be the chance that a user buys a ticket for Rodalies and gets the trip free, while still using Metro, Bus, and other public transport methods, while someone buying the ticket in the Metro will still have to pay for it.
In the former case, however, the user will have to pay 50% of the ticket, as Catalonia will also offer discounted fees to public transport users.