CDR testimony reveals plan to lock Catalan president in parliament on verdict day
Quim Torra denies "any link" with jailed pro-independence activists and questions the "conditions" under which the declaration was made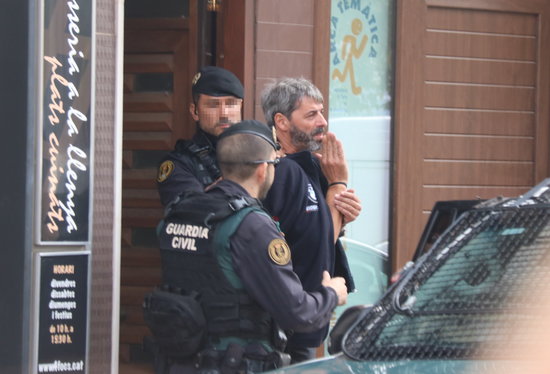 A pro-independence activist arrested on terrorism charges has testified of a plan to lock president Quim Torra inside the Catalan parliament for a week on "D day" — that is, the day when the long-awaited verdict on the 2017 referendum case came out.
Ferran Jolis, one of the seven members of the Committees for the Defense of the Republic (CDR) protest group detained last September by Spanish police and subsequently imprisoned, testified that the operation could have been plotted by president Torra himself, or by a so-called "Catalan National Center of Intelligence."
President Quim Torra has denied "any link" with detained CDR activists and questioned the "condition" under which the declaration was made.
A report by Spain's Guardia Civil police said that the detainees were part of a faction within the CDR known as the Tactic Response Team (ERT, for its Catalan acronym), which they describe as an "underground and well-organized group willing to carry out radical actions."
According to police reports, they reached an "advanced stage" in "making explosive or incendiary materials", with a "superior goal leaning towards the independence of Catalonia, endangering the physical integrity of people and goods."
"No firm element" of evidence
The defense teams of the imprisoned CDR activists rejected the claims. "There is no firm element" of evidence "that upholds the accusations," a lawyer said.
In a statement from his office on Thursday afternoon, Catalan president Torra also demanded the detained pro-independence activists have their right to defense preserved.
One of the activists jailed in the operation, Ferran Jolis, testified to the Guardia Civil Spanish police that he received a commission to occupy the Catalan parliament with the intention that Torra "remained enclosed for D day," according to the summary of the case.
According to the statement, Jolis was asked for advice on whether it was feasible to guarantee communications for a week, without spending limits.