Catalonia surpasses 100,000 coronavirus cases
With 26,000 new infections, July sees a 550% one-month surge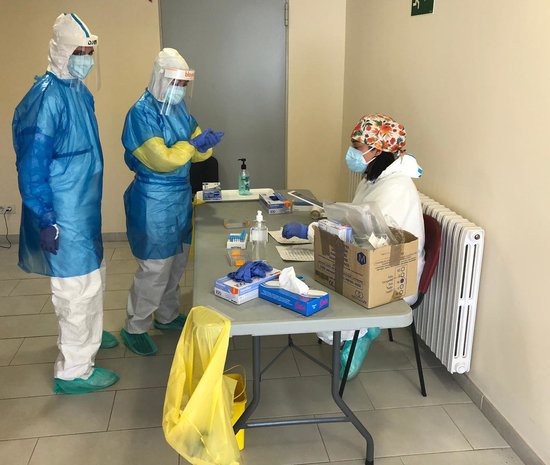 The total number of coronavirus cases in Catalonia rose to 100,668 on Monday as authorities warn that a total lockdown could be inevitable if the "critical situation" prevails.
While travel restrictions in the western Catalan county of El Segrià, home to the city of Lleida, are no longer in place and other measures in Barcelona's metro area have also been eased, Covid-19 figures remain high.
According to the Catalan government, 1,230 new PCR diagnoses were made on Monday, pushing the overall figure since the first cases were reported in late February past 100,000 when accounting for all kinds of Covid-19 tests, including antibody tests.
Of these latest PCR positives, 963 are in Barcelona and its metropolitan area and 131 are in Lleida. The outbreak risk (or iEPG, calculated by multiplying the average spread of the virus over the past seven days by the cumulative incidence over the past two weeks), currently at 159.13, has decreased slightly but is still "high."
With 26,000 infections, July has recorded the second-highest monthly surge in cases, only surpassed by April (35,146). By contrast, only 4,739 new infections were recorded in June, which means monthly figures have increased by 550%.
Authorities call for "responsibility" and "solidarity"
On July 27, Catalan president Quim Torra called on citizens to act with "responsibility" and "solidarity" in order to avoid more extreme lockdown measures. The president described the public health situation as "critical" and "very worrying," warning that Catalonia faced "the 10 most important days of the summer."
Torra's government, however, has encountered multiple legal obstacles to imposing further Covid-curbing restrictions over the past month.