Barcelona superblocks: traffic restrictions begin in city center
Consell de Cent street will become green space forcing drivers to turn at intersections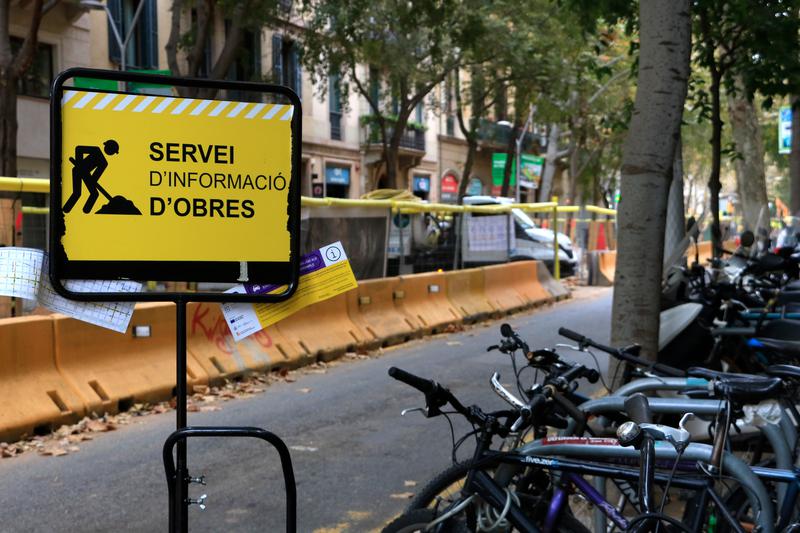 Drivers who are used to driving through Barcelona's Eixample neighborhood on Consell de Cent street will have to look for alternative routes from Friday. The works to transform the street into a superblock green area will force motorists to turn at almost all of the street's intersections.
Superblocks, or 'superilles' as they are called in Catalan, are pedestrianized squares: where there was once heavy traffic is now a welcoming and relaxing place to socialize in.
Car users have already been faced with traffic restrictions on Consell de Cent street since the Covid-19 pandemic. Back then, the city council removed a lane to the benefit of pedestrians.
But it was in August this year when works to transform the area further began, reducing the daily number of cars from 16,000 to 7,500.
Rocafort, Comte Borrell, and Girona streets have also seen changes due to the construction of new superblocks as drivers will now also have to turn at almost every intersection.
Only bicycles, electric scooters, and emergency vehicles will be allowed through in a straight line.
On Friday, the city council installed some signs informing drivers of the changes and sent informers to help pedestrians and drivers out.
Consell de Cent's superblock is one of the biggest the city will have as part of the ambitious plan to transform the city for pedestrians with green spaces.
According to the council, the change will imply 58,000 square meters of public space being recovered for pedestrians. The squares of the superblocks will be spaces of around 2,000 square meters where greenery, permeable pavements, and children's play areas will feature significantly.