Amnesty International: 'Police have been making an excessive use of force'
Spokesperson Adriana Ribas agrees that 'violence' must be isolated, but that people should not be scared to protest peacefully either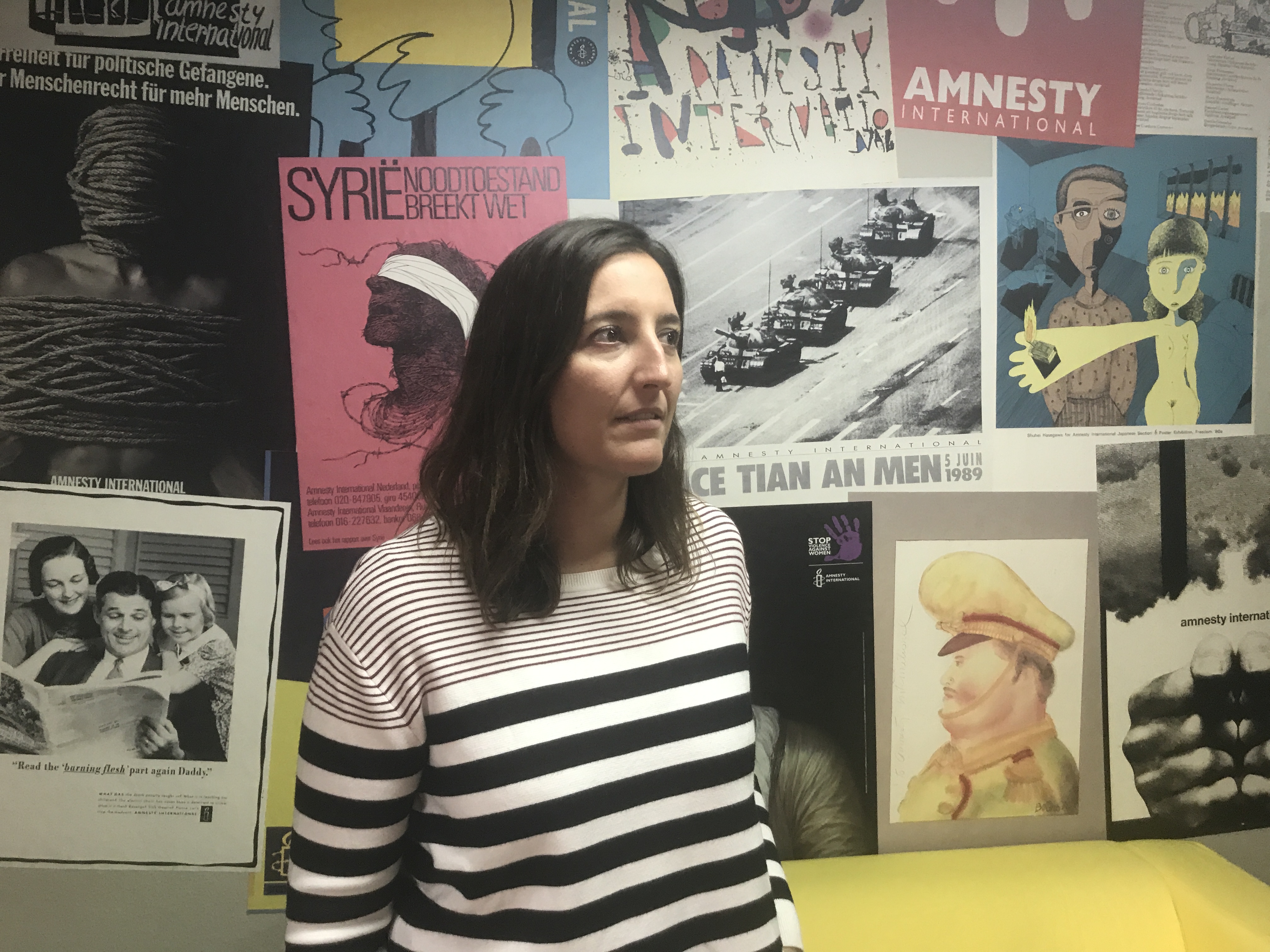 On Monday, October 14, 2019, Spain's Supreme Court announced its verdict on the leaders behind the failed 2017 independence bid, sentencing 9 of them to up to 13 years for sedition.
This decision immediately sparked protests in Barcelona and throughout Catalonia, with hundreds of thousands of people demanding independence and the release of the "political prisoners."
Although most demonstrations were peaceful overall, most nights last week saw scenes of extreme tension and unrest with police charges as well as dumpster barricades set on fire and much damage to urban furniture, especially in Barcelona.
Last Friday, Amnesty International published a report - SPAIN: Authorities must de-escalate tensions and guarantee the right to public assembly - urging "all authorities to take every necessary measure to support peaceful assembly and allow all people to freely and safely express their beliefs."
In response to the mobilizations & demonstrations occurring in Barcelona & the rest of Catalonia we urgently call on authorities to take every necessary measure to support peaceful assembly & allow all people to freely & safely express their beliefs. https://t.co/DEOgxdADQF

— Amnesty International (@amnesty) October 19, 2019
Amnesty International's director for Europe Marie Struthers spoke to the Catalan News Agency, calling the high number of people injured at protests "worrying" and said that the "Spanish and Catalan police's excessive use of force was not acceptable."
Catalan News also spoke to Amnesty International Catalonia coordinator and spokesperson Adriana Ribas to find out more about the human rights organization's stance on the turmoil in Catalonia as well as the role of the authorities in controlling it, particularly the police.
"A team has been monitoring the situation and has found that both the Spanish and the Catalan police have been making an excessive use of force and misusing riot control equipment like batons or rubber and foam bullets," Ribas explained.
As for excessive force, monitors have also confirmed and condemned the use of the practice known as the 'carousel' in which police vans charge at crowds at full speed to disperse them. This was also witnessed by Catalan News reporters at Barcelona's Plaça Catalunya last Friday.
🎥 | Police charge at high speed in riot vans at a large group of gathered demonstrators at Plaça Catalunya to disperse the crowd pic.twitter.com/6ukJml9GQe

— Catalan News (@catalannews) October 18, 2019
While fully recognizing "the police's tough job" and that the "violence" of certain protesters should be "isolated," Ribas said that police crowd control actions should be used only when needed and in a proportionate manner so that those who wish to peacefully display their discontent in public can do so without fear.
A total of 593 injuries were reported during the week of turmoil, with 13 people still in hospital.
Four people lost an eye, and although Catalan health minister Alba Vergés affirmed that it is "medically impossible to prove" that these were the result of rubber or foam bullets fired by police officers, she said that "it is clear what has been happening these days," lamenting their use despite being prohibited by the Catalan parliament.
The Amnesty report also describes scenes of excessive use of force "including inappropriate and unjustified use of batons and other defensive equipment against people who posed no risk, including journalists and people who have already been subdued by security forces who even so continued to be beaten in the head and upper body."
When asked what the authorities should do to improve the conflict, Ribas stated that they should "de-escalate the tense situation" so that "everyone that wants to protest peacefully can do so without being scared."
Amnesty's report comes days before the Council of Europe's Commissioner for Human Rights, Dunja Mijatović, issued a statement urging Spain to investigate "abusive use of force by law enforcement officials."