938 Covid-19 cases is Catalonia's highest daily rise in almost two months
Barcelona and southern metropolitan area record 246 cases each, 199 in Lleida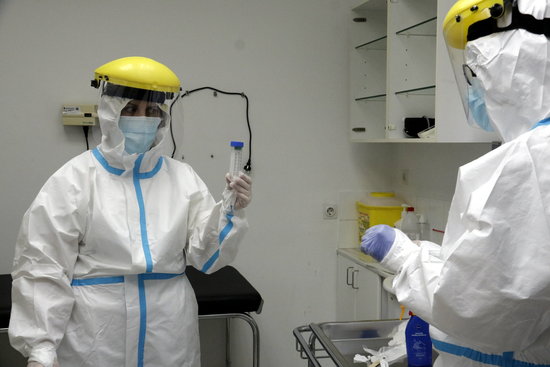 An additional 938 new positive cases of Covid-19 have been recorded in Catalonia compared to yesterday, according to the latest data from the Catalan health department.
This marks the highest daily jump in registered infections since May 19 and is the joint fourth highest daily figure since the beginning of May. In total 78,302 coronavirus cases have been confirmed in Catalonia since the pandemic broke out.
More than half of the 938 new cases are in two adjoining health regions, that of the city of Barcelona and the southern metropolitan area, with both recording 246 diagnoses each.
The southern metropolitan area includes the city of L'Hospitalet de Llobregat, where people in three of the hardest-hit neighborhoods – Collblanc, La Florida and La Torrassa – have been asked to stay at home.
The Lleida health region in western Catalonia has recorded 199 new cases, 138 in Segrià, where seven municipalities are in lockdown, including the city of Lleida.
The latest data also shows that funeral homes have reported three new coronavirus deaths, bringing the overall total to 12,627.
There are currently 48 Covid-19 patients in Catalonia in intensive care.