What is Spain's electoral authority?
The process supposed to keep Spanish elections impartial explained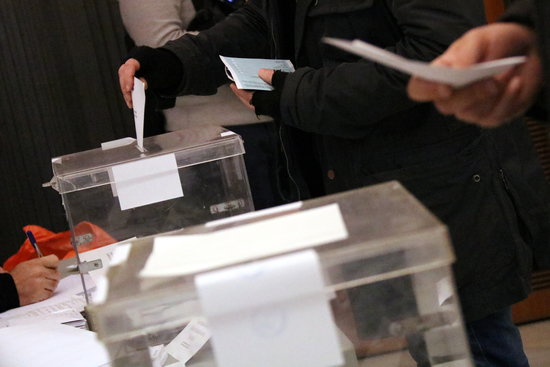 Spain's electoral authority – officially called the Spanish Electoral Commission – is like Spain's election police. Depending on whom you ask, it either keeps the country safe (from political bias and intimidation) or abuses its powers. Here's our handy guide to how it works...
Let's start with the basics…
The Spanish Electoral Commission – known in Catalan and Spanish as the Junta Electoral Central (JEC) – is the highest body in charge of running elections across the Spanish state.
Based at Spain's parliament in Madrid, it meets as and when decisions are needed.
What does it actually rule on?
It is responsible for ensuring the fairness and transparency of the electoral process.
It considers claims, usually by political parties, that those principles have been breached.
If the appeal is upheld, it rules on how the breach can be resolved, and in non-criminal cases, issues disciplinary sanctions.
Who sits on the committee?
There are 13 members with voting rights. Eight are Supreme Court judges and five are academics.
The general secretary of Spain's Congress of Deputies (the senior lawyer in the Spanish parliament) serves as the secretary.
The director of the department of Spain's national statistics institute which operates the electoral census is also a non-voting member.
Its current president is Segundo Menéndez Pérez, appointed in November 2017 ahead of the Catalan parliament election campaign.
How are they appointed?
The judicial representatives are selected according to a random ballot, while the major political parties pick the academics.
That ought to take place within 90 days of the opening of a newly-elected parliament.
After the 2016 Spanish general election, however, this took more than two years following lengthy disagreements between the parties.
Is all that controversial?
Yes, in some quarters. Critics of the system have accused it of being too politicized owing, among other reasons, to its proximity to the Spanish parliament.
It was also attacked for a lack of separation from the judiciary after its rulings on Catalan independence politicians, since some of the Supreme Court judges were also presiding over the trial of some of their prosecuted leaders.
It has never been a bastion of gender equality either, with only two or three female members in each of its recent committees.
What decisions have they made?
In the build-up to the Spanish general election in April 2019, they ordered Catalan police to remove Catalan republican flags and pro-independence yellow ribbons from government buildings and banned far-right party Vox from appearing in TV leaders' debates.
They banned ex-Catalan president Carles Puigdemont from running in the subsequent EU elections while exiled in Belgium, a decision which was overruled by Spain's judiciary.
But they did prevent Puigdemont, along with jailed candidate Oriol Junqueras, from appearing in the main election debate on Catalan public television.
Before earlier elections, they stopped various political protests from taking place on polling day and in the 24 hours before the vote.