US economist Joseph Stiglitz awarded Catalonia International Prize
Catalan president highlights accoladed fight against inequalities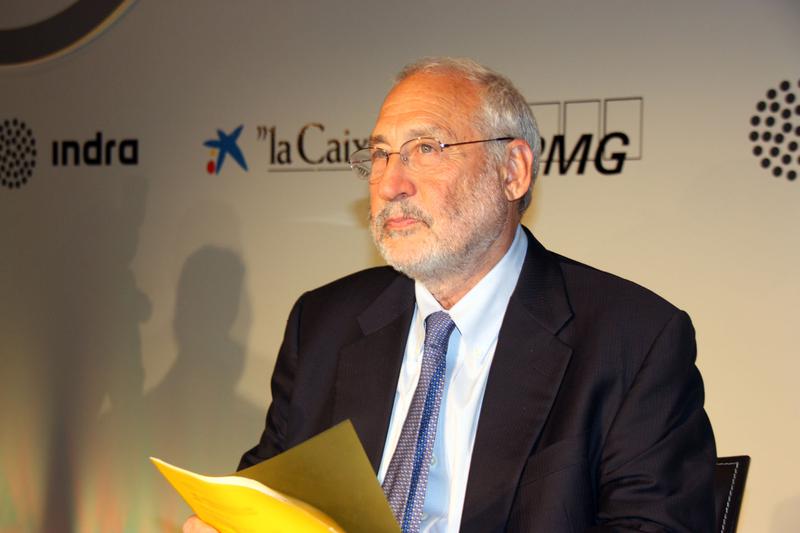 US economist Joseph Stiglitz was awarded the Catalonia International Prize, as announced by the Catalan president, Pere Aragonès, who praised his "effective pragmatism" on Thursday.
Stiglitz has also been recognized for his implication "in improving the economy and the world," the politician said, who also acknowledged the fight of the accoladed against inequalities and for equal opportunities for everyone.
"He tackles inequalities as if they were not unavoidable, but rather as a way and how the economy moves towards if there is equality," Aragonès said.
The economist will receive the award on June 22.
Catalonia International Prize
The Catalonia International Prize has been awarded annually since 1989 to people who have contributed to developing cultural, scientific, and human values around the world through their creative work. With the award, the Catalan government wants to recognize and stimulate creators, and offer Catalans examples of the highest quality.
The prize includes a grant of €80,000 and a sculpture of Antoni Tàpies's 'The Key and the Letter.'
In 2022, Belarusian-Ukrainian writer and journalist Svetlana Alexievich was awarded the prize for her work in literature. She was also accoladed in 2015 with a Nobel Prize for Literature.
In 2021, American philosopher Judith Butler was awarded the prize for their influential work in fields such as political philosophy and ethics. The jury considered their "activism and thinking inspiring," showing "that life counts," as Catalan president Pere Aragonès said during a press conference to mark the occasion.
In July 2021, four women linked to the fight against Covid-19 were awarded the prize: doctors Dania El Mazloum and Anzhela Gradeci, the head nurse at Igualada hospital, Tijana Postic, and BioNTech co-founder Özlem Türec.
Other former awardees include philosopher Karl Popper, oceanographer Jacques-Yves Cousteau, politician Václav Havel, writer Doris Lessing, and activist Malala Yousafzai.
South African Archbishop, Desmond Tutu, who passed away aged 90 in December, was awarded the prize in 2014. In his acceptance speech he urged for dialogue between Catalonia and Spain and for the Spanish government to allow Catalan residents to vote for their future.