Belarusian-Ukrainian writer Svetlana Alexievich awarded Catalonia International Prize
Journalist who crafted unique "novels of voices" writing style will participate in Barcelona's Biennal of Thought event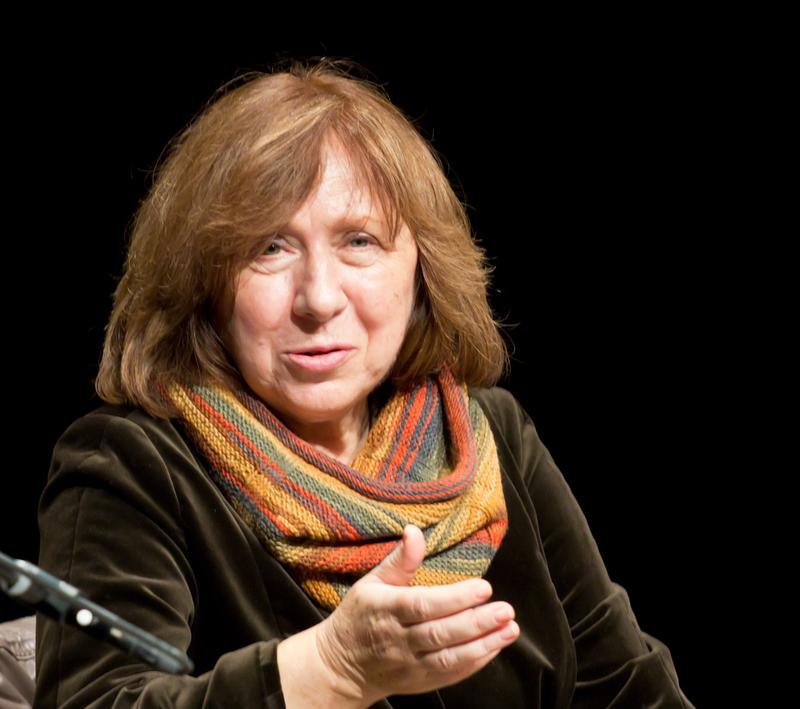 Svetlana Alexievich has been awarded the Catalonia International Prize for her work in literature.
Alexievich is a Belarusian-Ukrainian writer and journalist who won the 2015 Nobel Prize for Literature.
During her career, Alexievich crafted her own unique genre and style of literary non-fiction writing often described as "novels of voices," based on investigative journalism and oral storytelling, to convey dramatic events in the history of the Soviet Union through the voices of ordinary people who lived through them.
"Alexievich stands out and is known around the world for her committed and brave journalistic and literary career," Catalan president Pere Aragonès said when announcing the award.
Born in 1948 in Stanyslaviv (now Ivano-Frankivsk) in western Ukraine, where her father, a Belarusian military officer, was stationed, Alexievich studied in Belarus where she graduated in journalism from the University of Minsk and began working as a lecturer and journalist in Belarus.
Some of her most notable works have explored the Second World War, the Afghan War, the dissolution of the Soviet Union, and the Chornobyl disaster.
Her books have been translated into more than thirty languages and include Boys in Zinc, The Unwomanly Face of War: An Oral History of Women in World War II, Voices from Chernobyl, and Secondhand Time: The Last of the Soviets.
Alexievich will be participating in the Barcelona city council's Biennal of Thought event this year where she will be speaking about Eastern Europe, on Tuesday, October 11, in Plaça de Joan Coromines.
She came out strongly against Russia's full-scale invasion of Ukraine in February, as well as Belarus for facilitating the movement of Russian troops, commenting that "providing a territory for an aggressor country is nothing but complicity in a crime."
In 2020, after publicly calling on the president of Belarus, Aleksandr Lukashenko, to leave the government, she went into exile from her home country with the help of diplomats from different countries. Since then she has lived in Berlin.
Catalonia International Prize
The Catalonia International Prize has been awarded annually since 1989 to people who have contributed to developing cultural, scientific, and human values around the world through their creative work. With the award, the Catalan government wants to recognize and stimulate creators, and offer Catalans examples of the highest quality.
The prize includes a grant of €80,000 and a sculpture of Antoni Tàpies's 'The Key and the Letter.'
Earlier this year, American philosopher Judith Butler was awarded the prize for their influential work in fields such as political philosophy and ethics. The jury considered their "activism and thinking inspiring," showing "that life counts," as Catalan president Pere Aragonès said during a press conference to mark the occasion.
In July 2021, four women linked to the fight against Covid-19 were awarded the prize: doctors Dania El Mazloum and Anzhela Gradeci, the head nurse at Igualada hospital, Tijana Postic, and BioNTech co-founder Özlem Türeci.
Other former awardees include philosopher Karl Popper, oceanographer Jacques-Yves Cousteau, politician Václav Havel, writer Doris Lessing, and activist Malala Yousafzai.
South African Archbishop, Desmond Tutu, who passed away aged 90 in December, was awarded the prize in 2014. In his acceptance speech he urged for dialogue between Catalonia and Spain and for the Spanish government to allow Catalan residents to vote for their future.