Four women linked to fight against Covid-19 win International Catalonia Prize
Doctors Dania El Mazloum and Anzhela Gradeci, as well as head nurse of Igualada hospital, Tijana Postic, and BioNTech co-founder Özlem Türeci awarded for efforts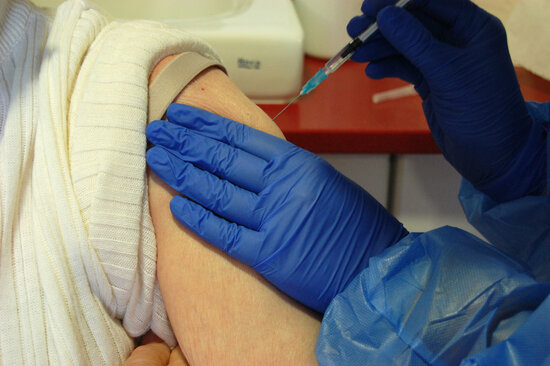 Four women linked to the fight against Covid-19 have been awarded the International Catalonia Prize.
The Catalan government prize goes to doctors Dania El Mazloum and Anzhela Gradeci, as well as the head nurse of Igualada hospital, Tijana Postic, and the BioNTech co-founder Özlem Türeci, as announced on Tuesday.
These women, all of whom come from migrant backgrounds, are involved in the global fight against the pandemic.
Doctor Dania El Mazloum continues to carry on the job of her mother, Samar Sinjab, who migrated from Syria to Venice, Italy, and died treating Covid-19 patients.
Doctor Anzhela Gradeci is an Albanian refugee who has fought the virus from a respiratory ward in Londons' Whittington Hospital.
Tijana Postic, who arrived in Catalonia 25 years ago from Bosnia, was in charge of responding to the first major Covid outbreak in the Conca d'Òdena area in mid-March 2020 from her position as Igualada hospital's head nurse.
Özlem Türeci, a German doctor and researcher of Turkish descent, helped to develop and distribute an mRNA vaccine, thereby revolutionizing Covid-19 prevention.
Past awarded figures include Cousteau, Havel, Lessing, and Malala
The prize is awarded annually since 1989 to those who have contributed to developing cultural, scientific, and human values around the world through their creative work.
Kenyan writer and activist Ngũgĩ wa Thiongio won the prize in 2020 after Vinton Cerf, known as one of the "fathers of the Internet," became the 30th International Catalonia Prize winner.
Cerf was the first computer scientist to receive the prize, while other former awardees include philosopher Karl Popper, oceanographer Jacques-Yves Cousteau, politician Václav Havel, writer Doris Lessing, and activist Malala Yousafzai.