Trial of parliament bureau members postponed
High Court to find a new date for politicians charged for their role in the independence bid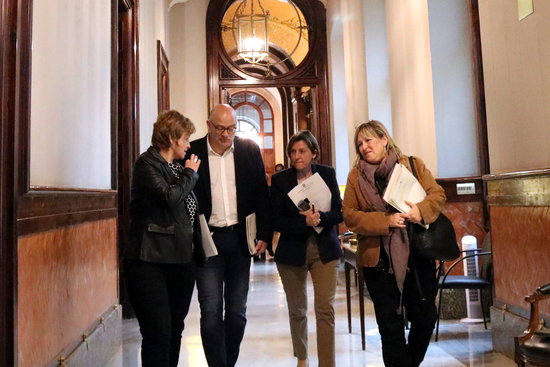 Spain's High Court in Catalonia (TSJC) has postponed the trial of the Parliament bureau members who allowed lawmakers to vote on bills setting a legal framework for Catalan independence.
The trial was due to start on November 19, but the court has temporarily suspended it alleging the "incompatibility of agendas" of the defense lawyers.
The accused are former bureau members Lluís Corominas, Anna Simó, Ramona Barrufet, Joan Josep Nuet, Lluís Guinó, as well as the former MP for far-left CUP party Mireia Boya.
They all face charges of disobedience, for which they could be temporarily banned from holding public office.
Their trial will be strongly influenced by the upcoming Supreme Court verdict on the trial of the leaders of the 2017 independence bid, including former government members, activists, and the former speaker of the Catalan Parliament.
Unlike Boya and the former bureau members, those tried at the Supreme Court could face lengthy prison sentences for some of the most serious offenses in the criminal code.
The 2017 independence push has led to four different cases, tried at different courts and with dozens of officials, activists, and police officers accused.