Spanish government open to modifying crime of sedition
Offense for which Catalan independence leaders were imprisoned among new executive's proposals to reform criminal code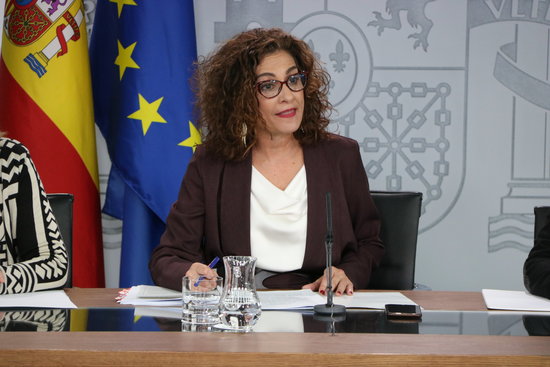 The Spanish government says it is open to modifying the crime of sedition, and will include it among the proposed reforms to the criminal code that it will present to Congress.
Spokesman, María Jesús Montero, said on Tuesday that the aim of the proposed reform is to "clarify" and adapt certain offenses to "reality" and the "current age."
Spain's Supreme Court sentenced nine Catalan leaders involved in the 2017 independence bid to up to 13 years in prison for sedition in October.
As well as crimes related to sexual consent and the environment, Montero said the reform proposals will include those "related to the events that took place in Catalonia."
According to Spanish government sources, one proposal could be to toughen up the penalties for the crime of rebellion while reducing the sentences for sedition.
Sánchez's meeting with Torra
The government spokesman also made reference to the upcoming meeting between the Spanish and Catalan presidents, Pedro Sánchez and Quim Torra.
Montero said the date had still not been set and that the meeting would be part of an "institutional" round of talks with the heads of Spain's autonomous communities.
Earlier this week, Sánchez told Spanish TV that he has the "absolute will to engage in dialogue," and he proposed meeting the Catalan president in February.