Spain to reform sedition crime law before 2021, which could reduce Catalan leaders' prison terms
Pro-independence leaders were sentenced to 9-13 years in jail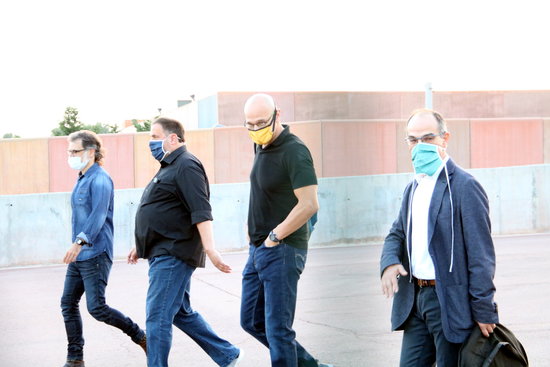 The Spanish government has confirmed it will move forward with a criminal code reform that could reduce the prison terms for the offence of sedition before the end of the year, which is set to affect the sentences of nine Catalan independence leaders currently behind bars.
In October 2019, politicians and activists who led the 2017 push to hold a referendum and separate from Spain were sentenced for the crime of sedition to serve prison terms from 9 to 13 years.
The Catalan independence movement and some left-wing politicians in Spain considered the conviction extremely harsh, and began discussing different pathways to grant jailed leaders freedom or reduce their prison term.
The Spanish government, with the Socialist party leading a two-party coalition with anti-austerity Unidas Podemos, is currently evaluating a series of requests for presidential pardons, which would effectively allow pro-independence leaders to walk free if accepted.
At the same time, pro-independence parties continue advocating for an amnesty law as their preferred option, since it would also put an end to all the judicial cases against hundreds of other pro-independence supporters.